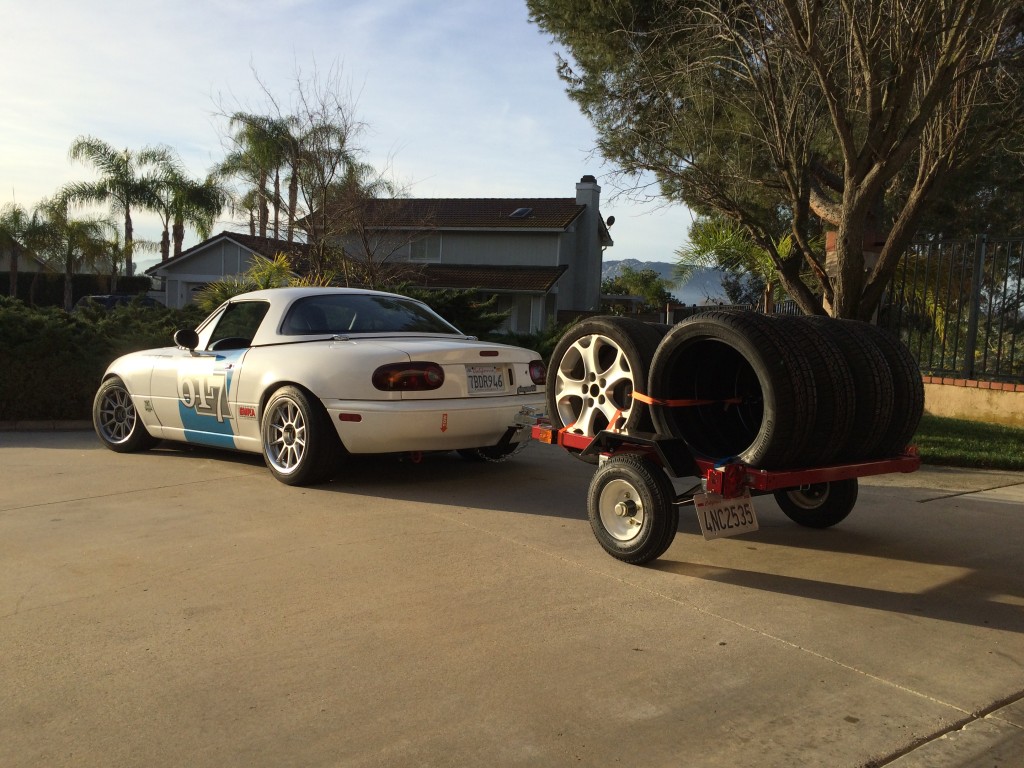 The Mazda5 needed some tires mounted and balanced before we head off for a weekend at Big Bear (we selectively travel TO the snow here!)… time to test the little trailer! (trailerette?)
I pulled the deck off and I was able to get 4 wheels/ tires & 4 tires on the trailer.  They're wedged between the rails – they fit like it was designed for this.  These are 215/50/17's, and they just fit nice and snug.  My 225's on 9″ wheels aren't going to fit like that, though…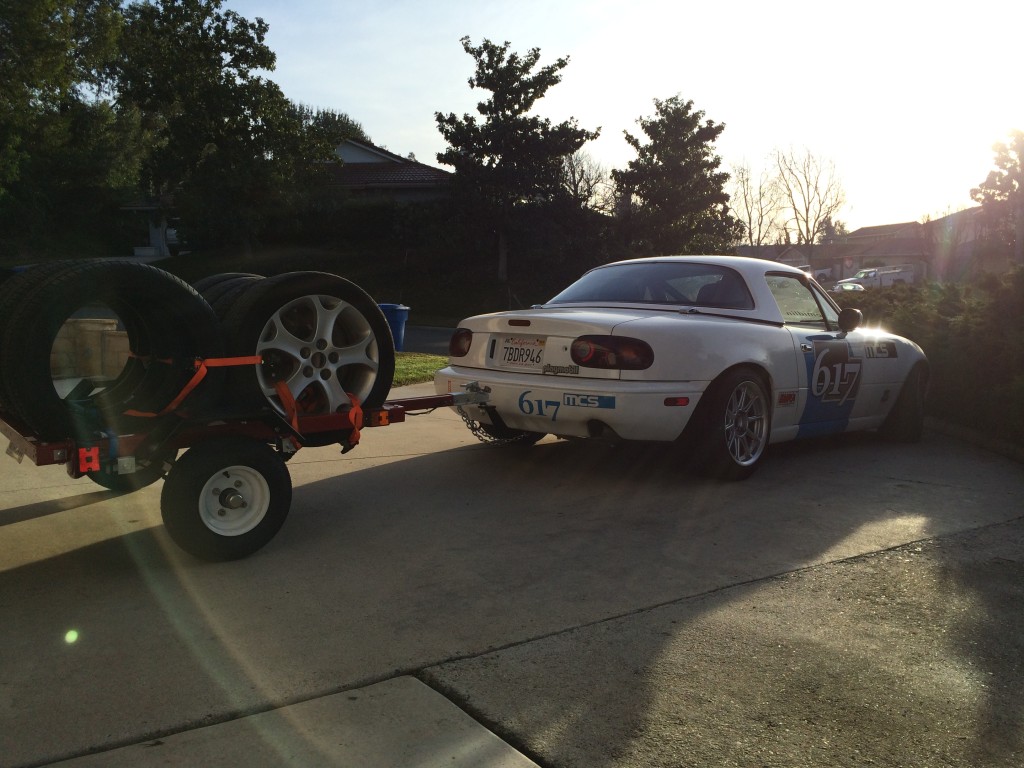 As an aside, I buy Continental tires for our daily drivers.  They are great tires; but really, the reason I stick with them is because of their involvement as a major sponsor in road racing.  The Continental Tires Sports Car Challenge series is fantastic.  Lately, the TV coverage has been thin, but I'm able to see all the races.  I used to go to NJMP to see them in person – I would have really liked to see them at WGI.   The closest they get to me now is at Mazda/ Laguna Seca, but I have not had the chance to attend yet.
TLDR; I support companies that support the racing I enjoy.
Anyway, the trailer pulled just fine.  The springs are a little stiff – I may experiment with removing a leaf.  It would be nice to get rid of the rattly 'slipper' springs and put some springs with dual eyelets on  instead.   Seems like an expensive fix to a small problem, though.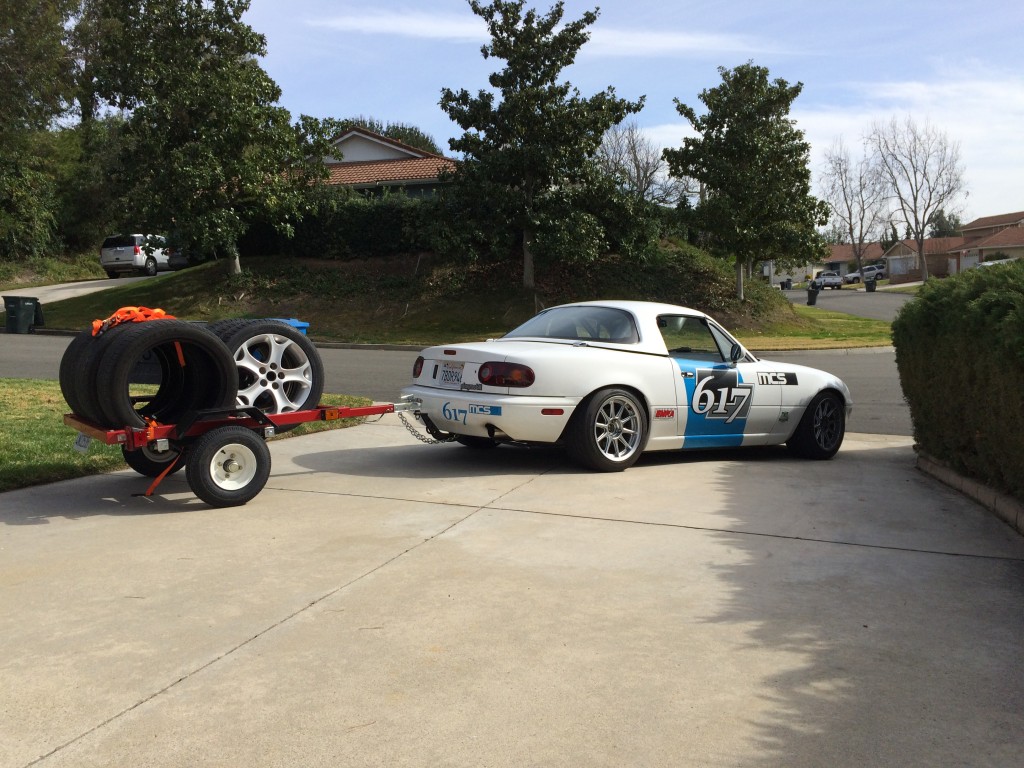 Backing up is a bit of a joke with such a short tongue.  It just wants to turn 90degrees to the vehicle.  It'd be cool to replace the tongue with a 2″ square tube that was a few feet longer: it would be easier to maneuver and it could provide a receiver in the back for a bike rack.  This might happen.
I'm gonna need a spare.  I'll bolt it underneath and hope I never need it.  Some message board posts suggest getting a hub and bearing, too.  I'll have to kick that one around a bit.
Great Success!