Targeted product.
Of the subset of people who choose a used car from a new one, is a subset of people that choose to drive a 30 year-old Volkswagens.  Of that group there lives another subset, those who choose to drive a Rabbit pickup / Caddy.  Of that group, there is a group of people that want to restore the original vinyl-sticker quarter flare offered on the pickup and not upgrade it to the pedestrian, plastic Rabbit version.
To those 2 people… well do I have a treat for you!  Hurray! RPU vinyl quarter flares!   My truck had 1 good one when I got it, so I carefully peeled it off and stuck it to my desk.  I photographed and measured it and created a great file.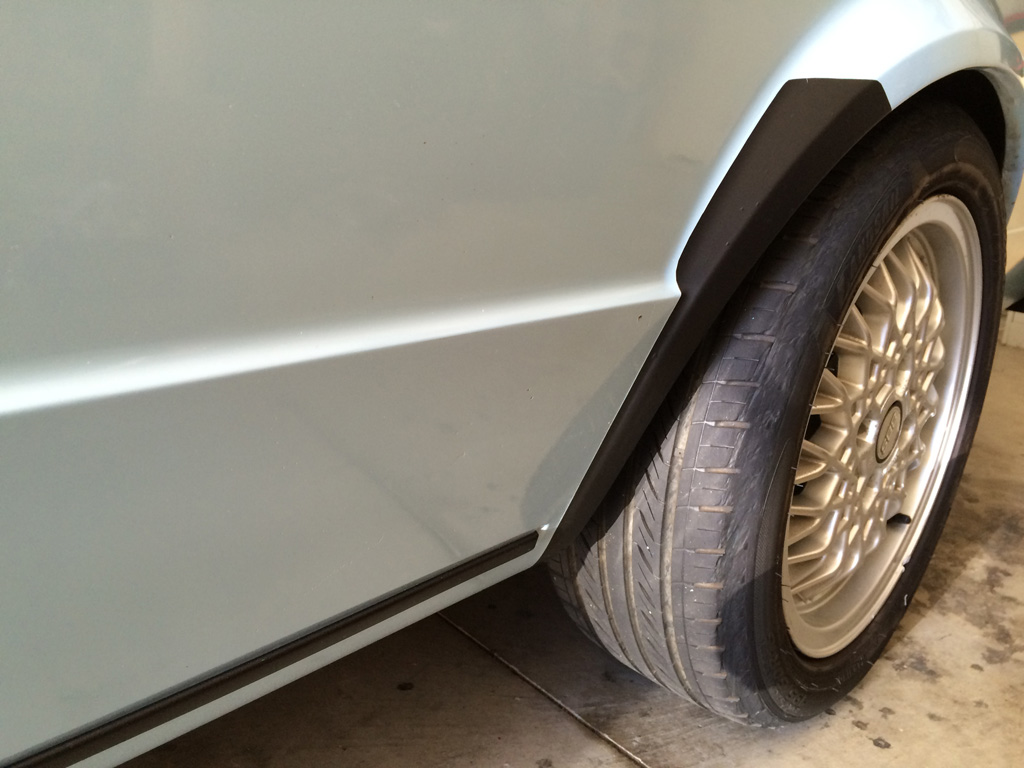 These are made from Oracal 751; which goes on super-smooth and looks great, but is thinner than the OG sticker.  I have tried some thicker, calendered vinyl, but it doesn't conform as well, and I'd be nervous of it shrinking in a few years.  I did look for thicker stuff like you'd get for rock guard on a modern car, but it all comes in clear.  If you know of some thicker, satin black stuff, let me know!