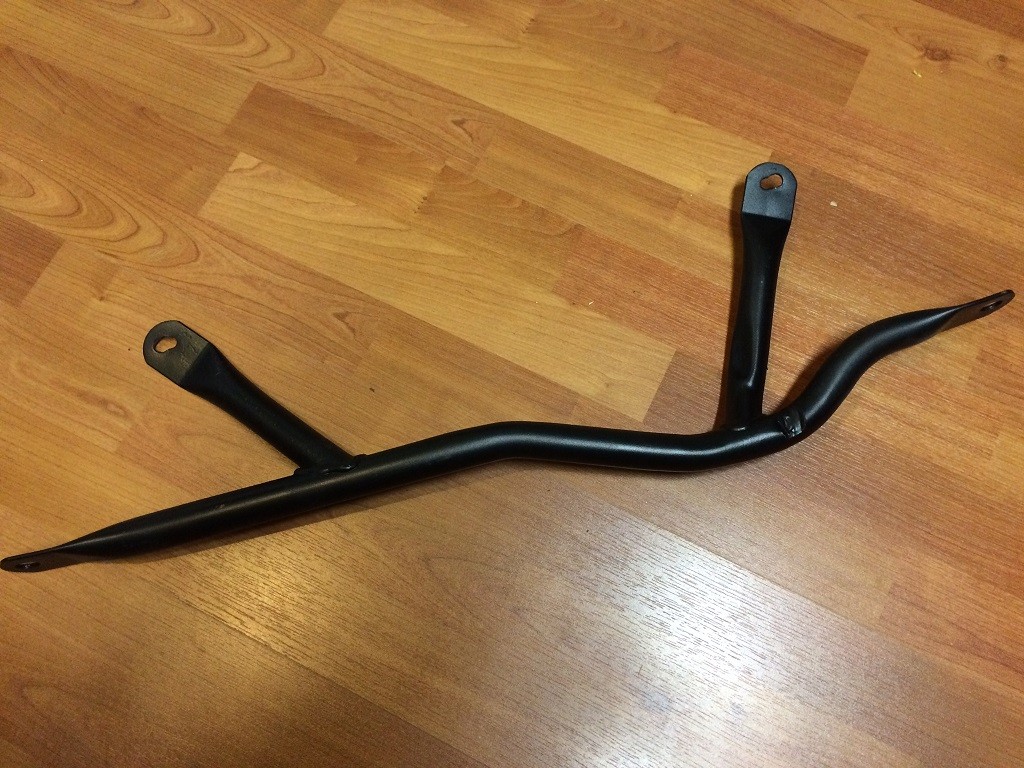 A popular upgrade for the MK1 VW chassis is the lower 'K Bar' found on the 16v Sciroccos.  The forward-most control arm mounts are abandoned waaaaay forward of any body structure and flex quite a bit under heavy cornering.
This upgrade is an easy install:
2 forward control arm bolts through the front holes
drill 2 holes where the upper bar mounts lie on the chassis webbing
bolt the bar to those holes.
The difference is dramatic, and it's a great OEM upgrade.