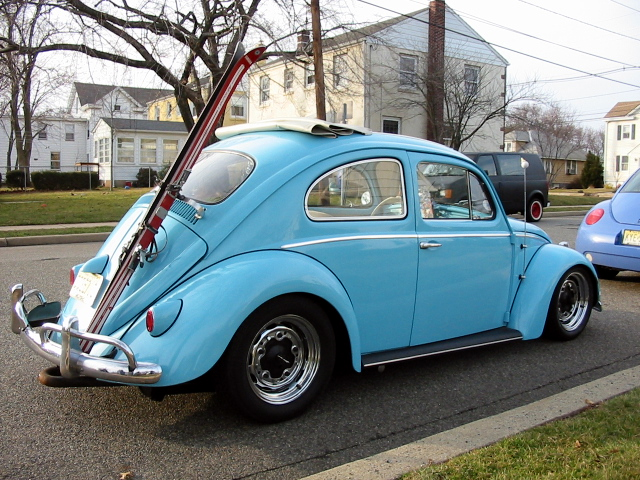 This was a 1958 Sunroof I owned from 1997 to 2003.   I always called it a sliding ragtop… but, whatever.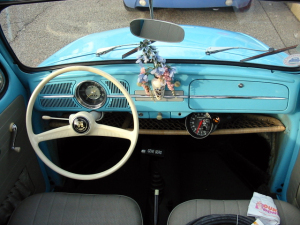 Fed up with repairing rust on a dozen air-cooled VWs, I gahered up my wife (then girlfriend) and flew to California to buy a car.  This was before the internet was in full-swing; there wasn't much posted on line.  We landed and grabbed 'The Recycler' and found this guy in Oceanside. It was an original black plate car, in an unfortunately un-stock color (it was originally Diamond Grey, which is beautiful!)  We had it bought and at the shipper by the weekend.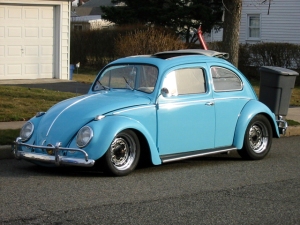 I brought it to many of the VW shows in the tri-state area; Englishtown Show-n-go, Litchfield Bug-in, Maple Grove Bug-Out, etc.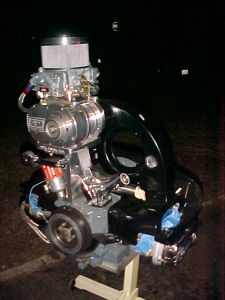 I kept playing and modifying it.  Eventually, I had completely restored the pan, lowered it, narrowed the beam, installed a 1915cc engine with lots of Gene Berg goodies, a B&M Blower, a Holley 650CFM double-pumper carb, and a 4 puck clutch.  That clutch was like a light switch, and embarrassing to drive on the street.  You either looked like you had no idea how to drive stick, or you left the stop sign like John Force with the front wheels an inch or so off the ground.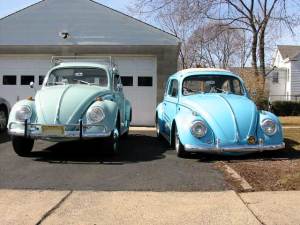 I eventually sold it after finishing the paint work on a 1965 bug.  I would be moving to AZ shortly, so I needed to lighten the load anyway.
That was a fun car to own.
This slideshow requires JavaScript.