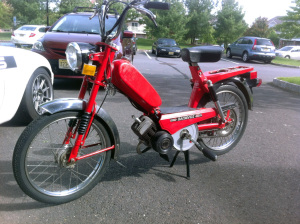 I picked this up to use as a pit bike.  It was extremely fun to drive.
This was the bottom-of-the-line model; the VA Standard.  It came in red, yellow, violet, and orange and had a tank that held about 1 gallon of fuel.  It originally retailed for about $430.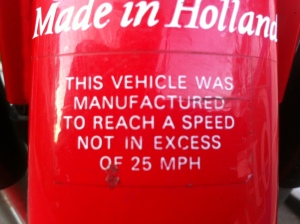 It was powered by a Laura M48 engine; 48cc / 2.4bhp.  It originally got about 150mpg.  Nice.  Tubular steel frame, front and rear shocks, stainless fenders, illuminated speedo, electric horn, lockabke steering, drum brakes and 16″ wheels.  The standard was pretty basic; it didn't have the blinkers and battery that the Deluxe received.  The battery box on the Deluxe was pretty cool; it looked a little like an ammo box.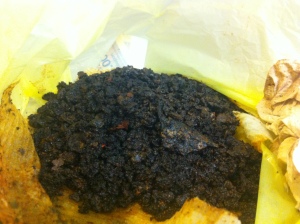 My moped was purchased as a non-operational moped.  The tank was very rusty.  I got out everything I could, and sealed the tank.  New fuel lines/ filter/ petcock and it fired right up.  Awesome.
When I moved to CA, I 'registered' it here to make it legal with the DMV, and I think I was allowed to drive it without a motorcycle license? <shrug>  I ended up selling it to a young guy who was going to use it as his main transport.  I dig that.
Resources
---
This slideshow requires JavaScript.