EMRA – Eastern Motor Racing Association
Sunday, Sep 9, 2012
New Jersey Motorsports Park Lightning, Millville, NJ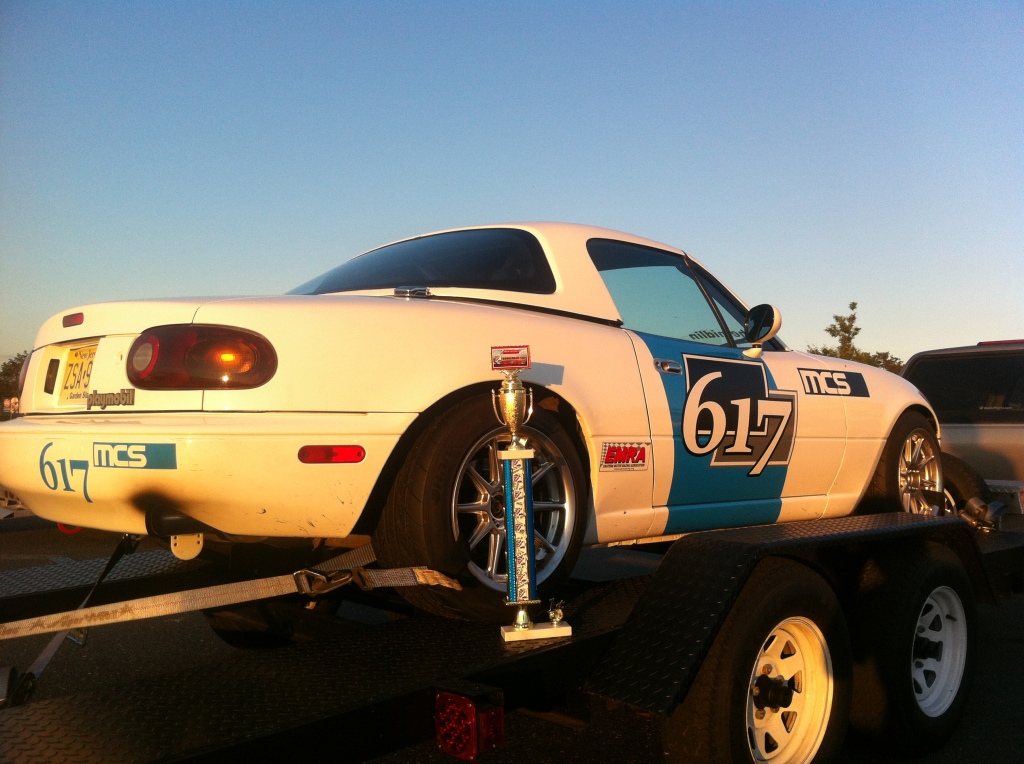 This was the second stop at New Jersey Motorsports Park.  6 cars showed up, 5 were in MCS.  I think I like the little Lightning circut – lets see if I can get some better lap times than last time.  My time previously was 1:25.010
My session times:
1:26.222.   nope.
1:25.702.   nope.
1:26.006.   seriously?
1:24.872.   finally!
I know it was cooler out and the track conditions were different… but a guy at my level is mostly improving with seat time alone.  Hmmmm.
I don't have video for this event either.  Also, I have no excuse.