EMRA – Eastern Motor Racing Association
Saturday, August 25, 2012
Lime Rock Park, Lakeville, CT
This was actually the 2nd MC race at Lime Rock Park; at the first one, I was not eligible for points or a trophy due to having to test for a license that day.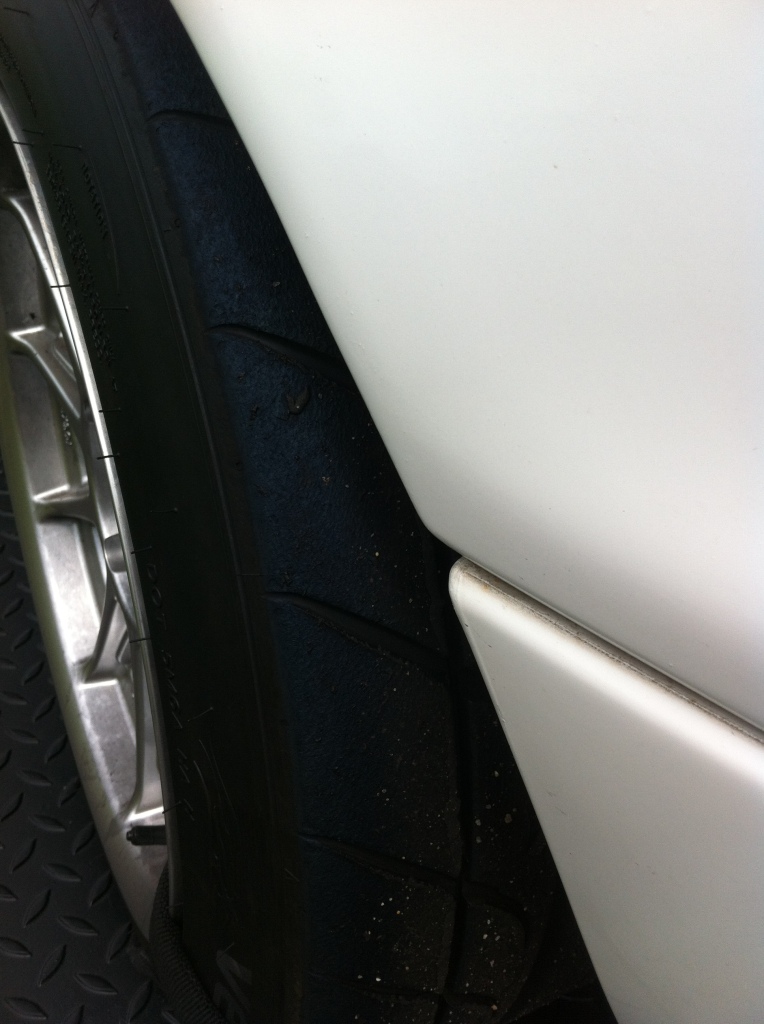 This was an exciting one for me.  After getting 3 trophies at the last 3 days (WGI had 2), I wanted more!  Rick Pfeiffer was there to keep me in check.
Session 1:
Rick Pfeiffer (MCS)  1:10.288
Chris Chemidlin (MCS)  1:11.137
Damn.  Almost a full second.
Session 2:
Rick Pfeiffer (MCS) 1:07.716
Chris Chemidlin (MCS) 1:08.028
Damn. Still .3s
Session 3:
Chris Chemidlin (MCS) 1:07.660
Rick Pfeiffer (MCS) 1:08.257
Oh Yeah!  But I have a feeling he'll be coming like gangbusters next session!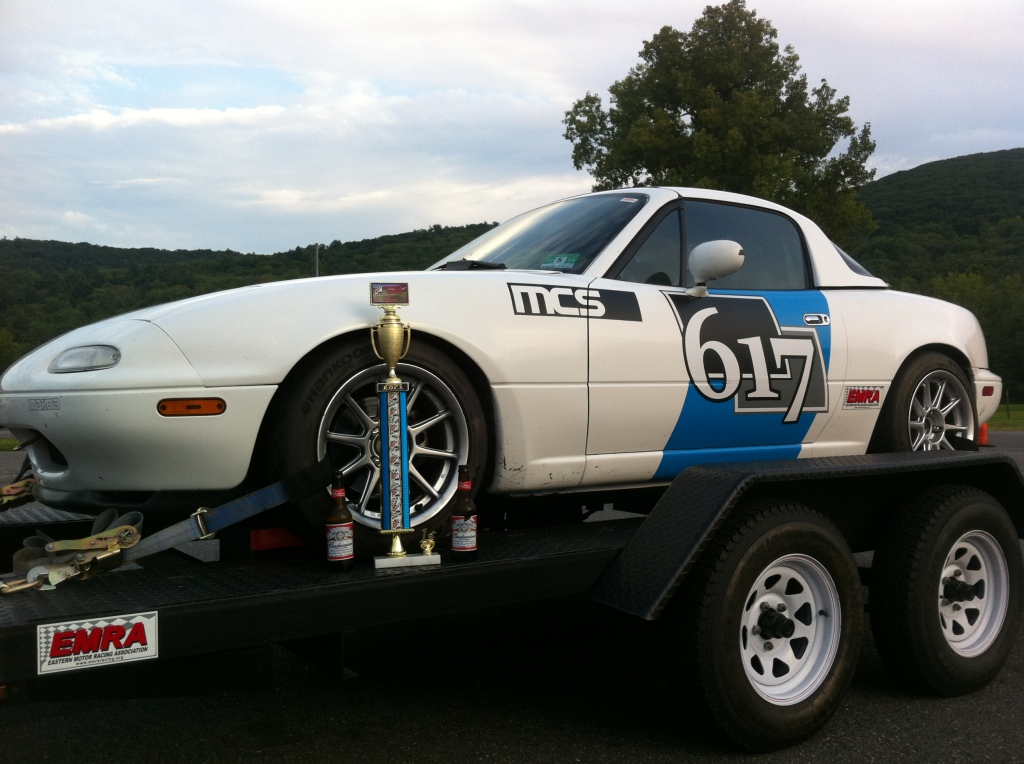 Session 4:
Chris Chemidlin (MCS) 1:07.053
Rick Pfeiffer (MCS) 1:07.822
I thought this was a great lap.  MCM was won with a 1:06.024 – a full second faster, but the MCS win felt good.  I think I found my time when I found my guts at the bottom of the downhill.  If I trusted that the car would stick, and not breathe on the brakes/ let off the gas, I could carry more speed down the main straight.  I just had to man up.
Interesting Miata track record stats:
SSM – Clifford Collins  1:03.022  9/27/2008
SM – Michael Lo  1:02.135  5/30/2009
Still, I'm way off the pace, but I'll keep tracking these numbers for my own amusement.  I can't find the video for this race. <shrug> I'll keep looking.