EMRA – Eastern Motor Racing Association
Sunday, Jul 29, 2012
New Jersey Motorsports Park, Lightning track, Millville, NJ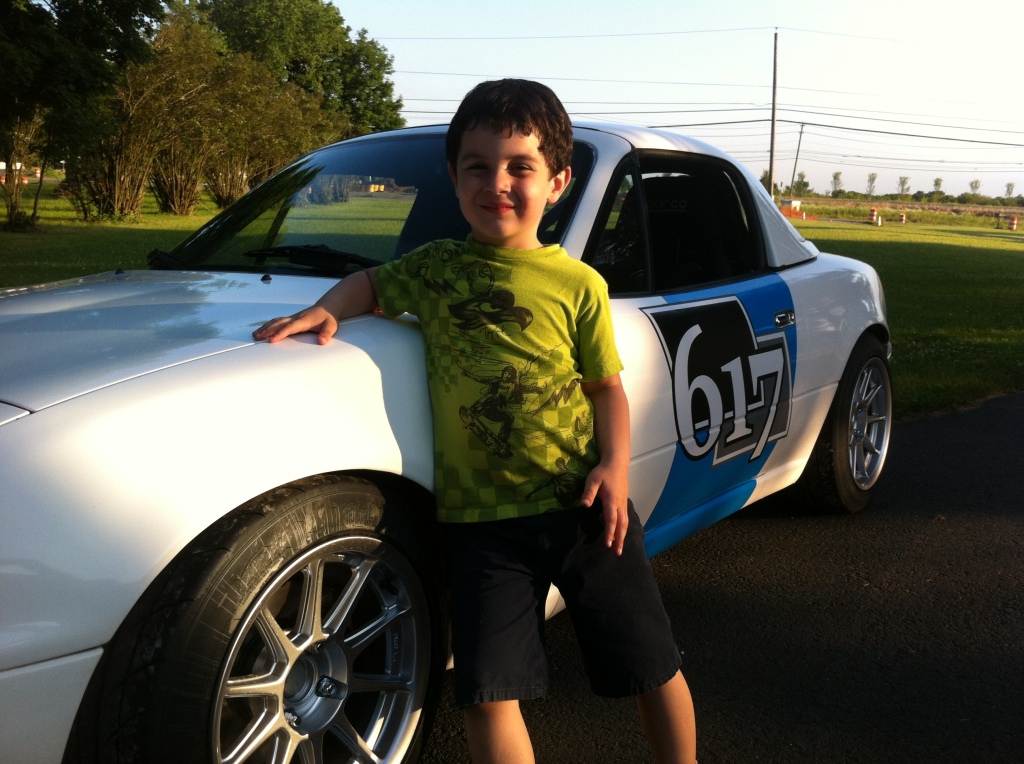 NJMP is close to home, and a great facility. Lightning is the shorter of the 2, and is well suited to the nimble (and very slow) Miata.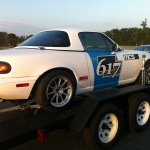 There were 3 timed sessions, I think 1 untimed session.  My best time for the day was 1:25.010.  The next fastest session was a 1:25.023; so I was pretty consistent.  These times were enough to get the Miata Challenge win.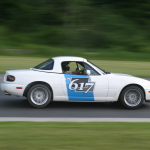 Another day without the car breaking.  Awesome.  There was a C4 'vette that had an issue being passed by a little Miata.  He gave me some grief,  but the final word from the officials was: "was the Miata in your mirrors earlier in the lap?  No?  Is he in your mirrors now?  Yeah?  Well, that means he's faster than you."   LOL.  "Fernando is faster than you, Can you confirm you understood that message?"
Interesting Miata track record stats:
SM – Tosh Desai  1:17.511  10/19/08
SMT – Steve Rollo  1:20.182  6/29/14
SSM – Darrell Lapointe  1:17.879  10/18/08
SM2 – Jason Livingood  1:20.062  7/01/12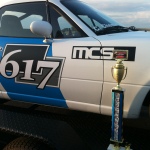 Again, my car is not a Spec Miata (I don't have slicks, but I have wider wheels…),  and this is a cheapie suspension setup, but more seat time will get me closer to these numbers.
Another view from the 'shake cam'.  This time the mount was held together with zip ties.  I wish I had bought my Ram mount earlier.  I don't think I have my fastest lap recorded, so this'll have to do.