EMRA – Eastern Motor Racing Association
Friday, October 5, 2012
Pocono Raceway, Long Pond, PA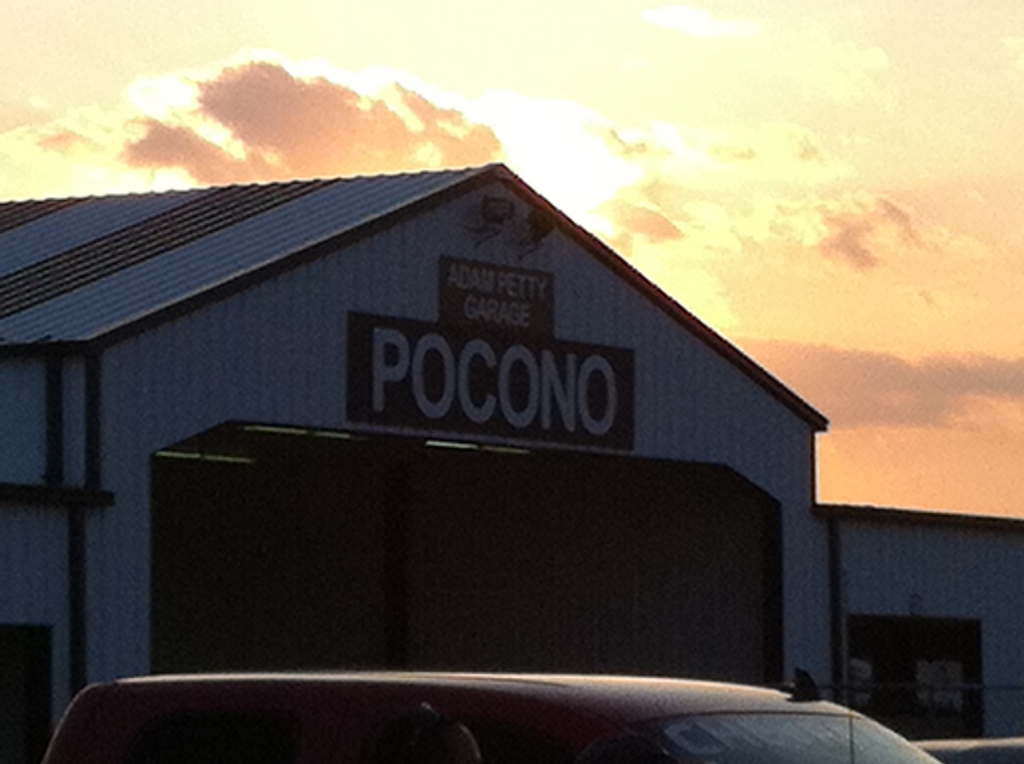 This was the first race that my father couldn't make it to.  I went at it alone, but it wasn't as much fun flying solo.  It didn't help that I didn't care for the track that much (dat transition!), and that it rained the night before (does puddles!).  I threw the car off the track 2x… like an all-4-wheels-flying-through-the-mud trip.  Clearly, this was the day I'd bin it…
…but it wasn't.  I kinda muddled through the sessions, never really being happy with my driving, but not sucking terribly.  Besides, I was the only Miata Challenge car there! LOL.  Hopefully I won't lose!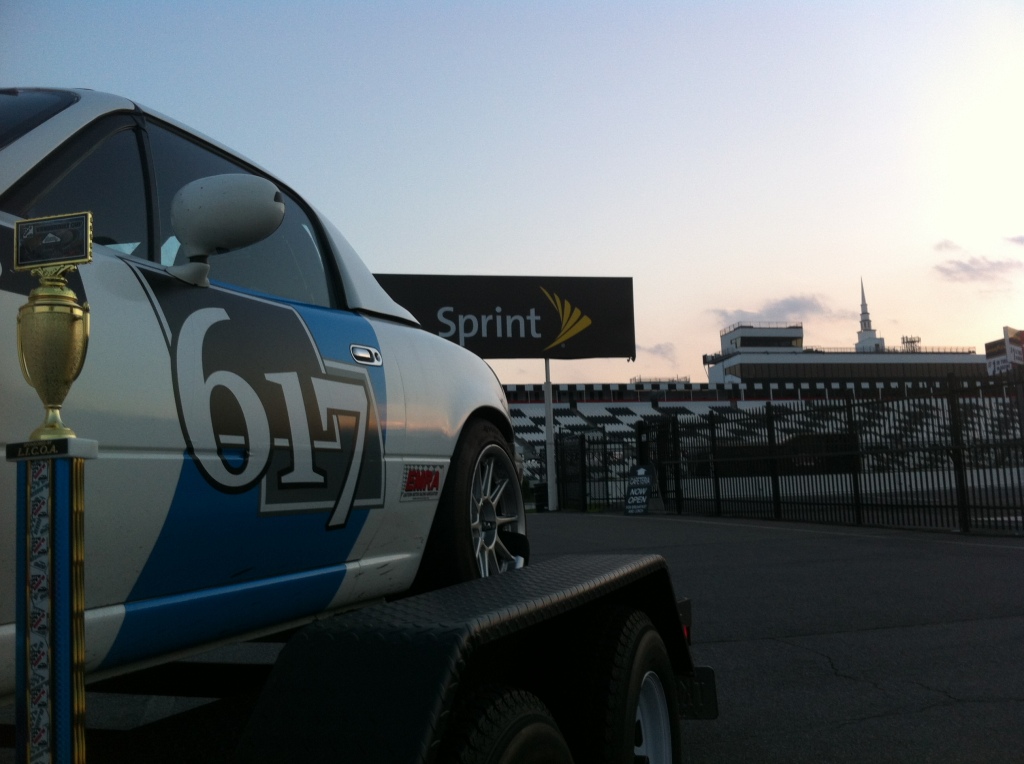 Best time; session 2.  1:06.582. Since this track is like a transformer and there are a million variations (North? South? North / South?  New pavement?  Old Pavement?), I only found this NASA record:
SM – Eric Gebhardt  01:04.602  9/6/09
Crikey. 2 full seconds off that small track?  Yikes.