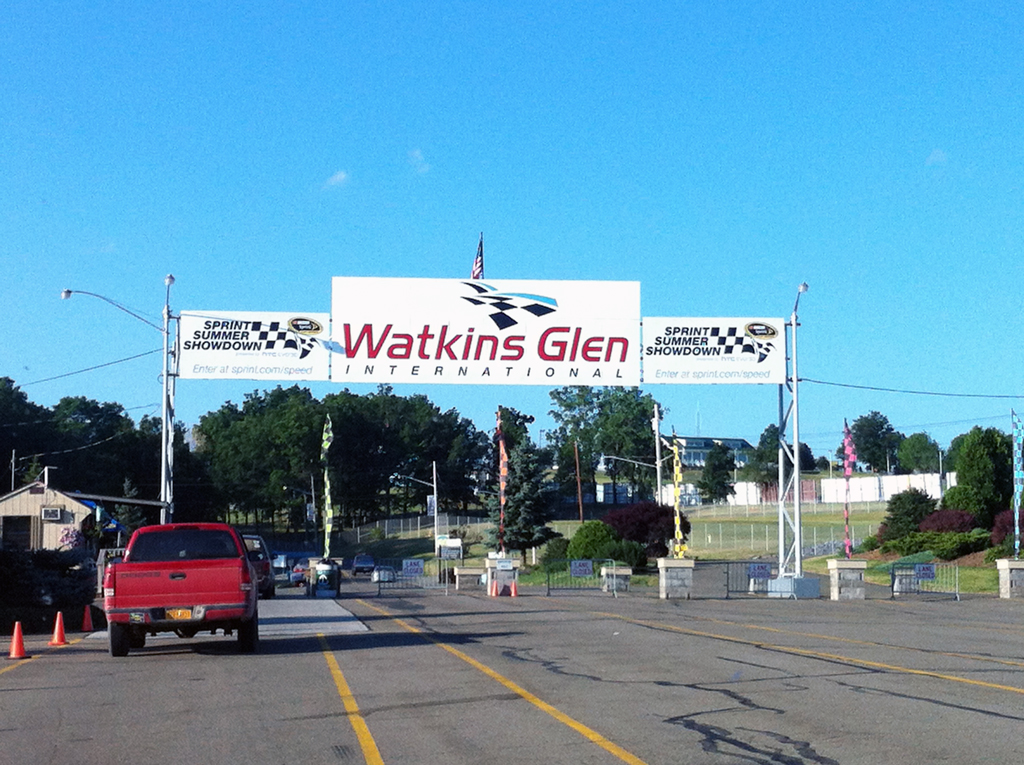 Monday, Jul 2 — Tuesday, Jul 3, 2012
Watkins Glen International , Watkins Glen, NY
EMRA – Eastern Motor Racing Association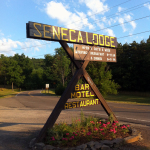 'The Glen' is a bucket-list track of mine.  So happy I've been able to cross it off.  My father and I stayed at the historic Seneca Lodge and had a beer in the bar where legendary drivers once did.  Totally geeky/cool.
The car was flawless all weekend:  rolled it off the trailer, and checked pressures/ fuel between sessions.  Nothing broke, but I did blow through Turn 1 a couple of times.  Hurray for paved run-offs.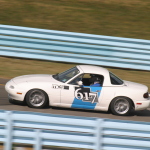 On Monday (who races on Monday?), we ran 4×20 min sessions.  My last session was fastest @ 2:35.074.  Good enough for the win in Miata Challenge.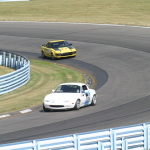 I had a fantastic time running with the mk1 Toyota MR2 of Scott Webster – even though we were in different classes, we would run together and drag our lap times down.  Nice guy, and great fun.  In our fastest session, he bested me by 0.476s.
On Tuesday (who races on a Tuesday?), we ran 5×25 min sessions.  That was a lot of seat-time!  My last session, was again, my fastest @ 2:33.253.  Shaving 1.8 seconds off was good for a days work.  Annnnd, I beat Scott by 0.112s!  Hey, I'll take it.   A wise man once said, " It doesn't matter if you win by an inch or a mile, winning's winning."  Too true, Dom.
Interesting Miata track record stats:
SM – Andrew Carbonell  0:02:15.507  7/6/2014
SM2 – Robert Karl Jr.  0:02:19.422  9/17/2011
SM5 – Chris Windsor  0:02:16.977  5/26/2012
SMT – Ronald Jesberger  0:02:25.351  9/19/2009
SSM – Tom Kearney  0:02:20.559  9/14/2013
My car is not a spec miata, but there is clearly some room for driver / car improvement here.
Here's a video, shot from an iphone, on the shakiest home-made mount ever.  Youtube compresses the heck out of it, but it's all we've got until I can figure out how to upload the good stuff from here….