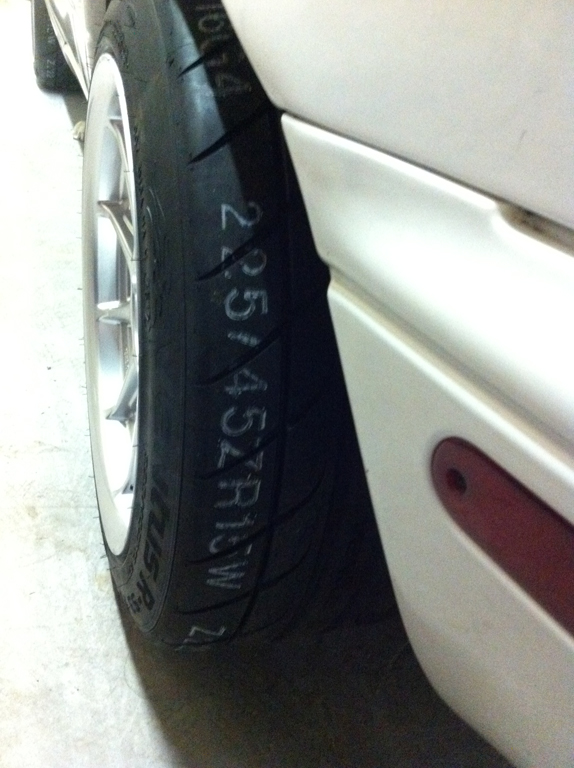 The car is freshly painted, and the new wheels/ tires just arrived.  225/45/15 Hankook R-S3's on 15×9 TR Motorsports. The lips on my fenders are rolled smooth, and there's a very slight pull on them.  The 15×9's fit better than the 15×8's due to a higher offset.  Too bad TireRack had to steal their offset info from Emilio @ 949Racing.  My sister is a TireRack dealer (RabbitParts.com), so I get their wheel/ tire combos for a song.  I feel like a traitor, though.  Emilio is a knowledgeable guy with a great business; I support him by buying many of my parts through him – but not my wheels at this time.  Maybe I'll pick up a set of 6ULS someday, but for now, the cost-savings on the TRMotorsports is just too dear.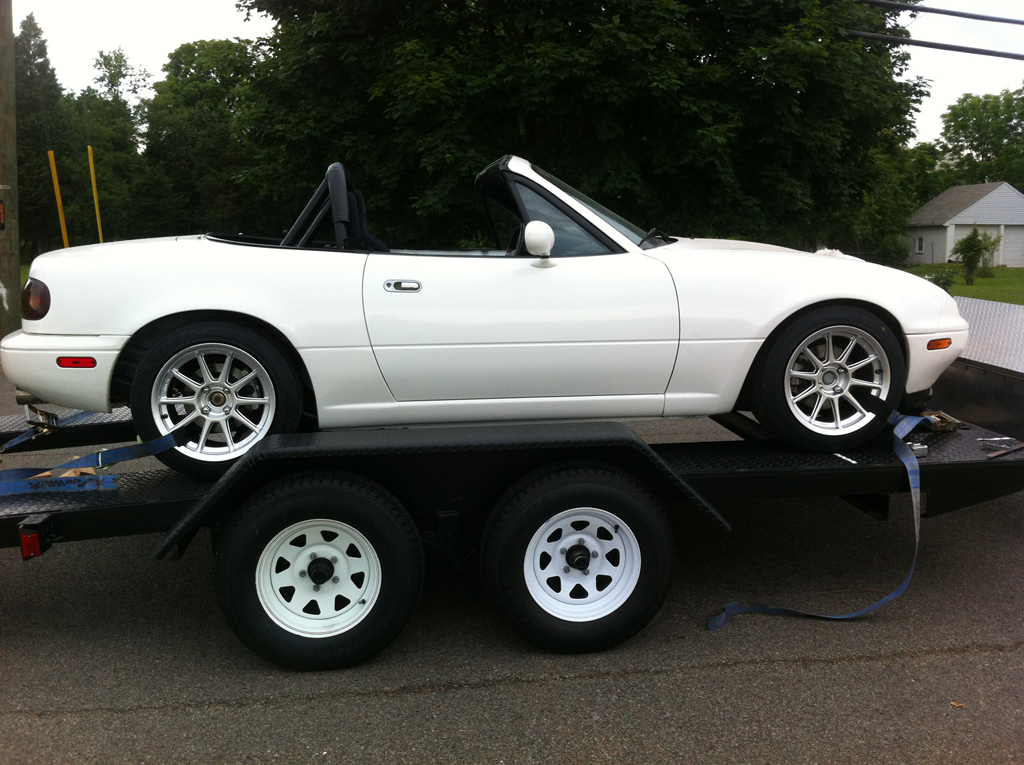 My father is a long-time racing guy; mostly into dirt-oval cars, but he seemed to take a real interest in the road course stuff after coming with me to NJMP.  He's decided to make this a 2-person team by buying a trailer and driving us to the races.  The White Car is registered and insured as a street car, and I do drive it to work once in a while; but having a trailer will be awesome on 2 fronts:
1) If I ball this car up, I have a way to get it back home
2) my Dad and I get to hang out for the ride.  He thought that following me in his truck to NJMP was lame – and he wasn't riding in my Miata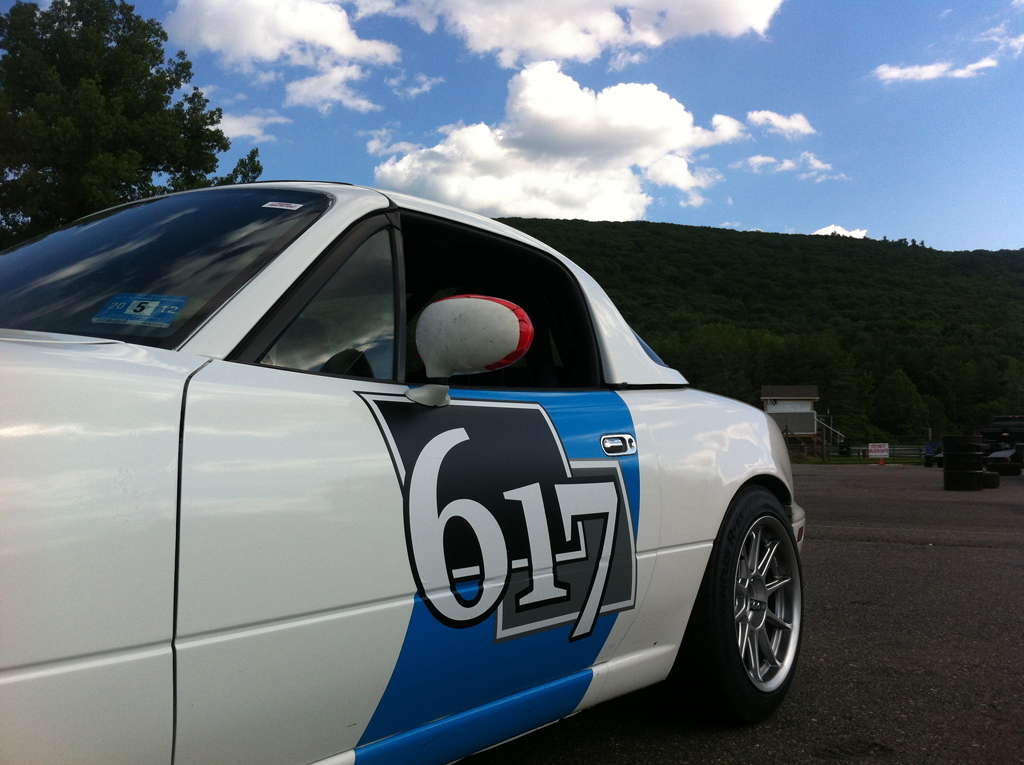 We brought the car to Lime Rock Park for the EMRA meet so I could test for my TT license.  I passed early and was able to spend the rest of the day lapping.  I couldn't use a transponder today because I needed to get my license, so I just enjoyed the track and learned the line.
Check out the custom fix for when the mirror glass came out of the housing. Classy.