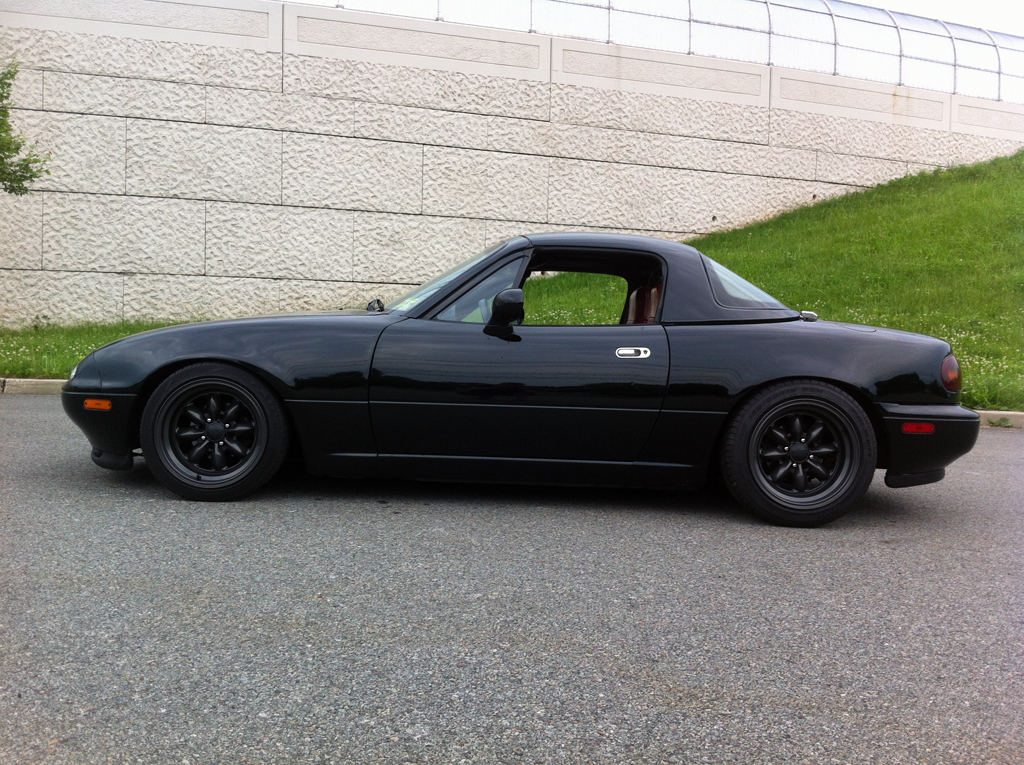 I decided to sell my 90 Mercedes 300TE.  It only got 17mpg, and I only used it for commuting. I decided to buy a second Miata, to use as a street car.  I could give it the 'spares' off the White Car and keep it cheap.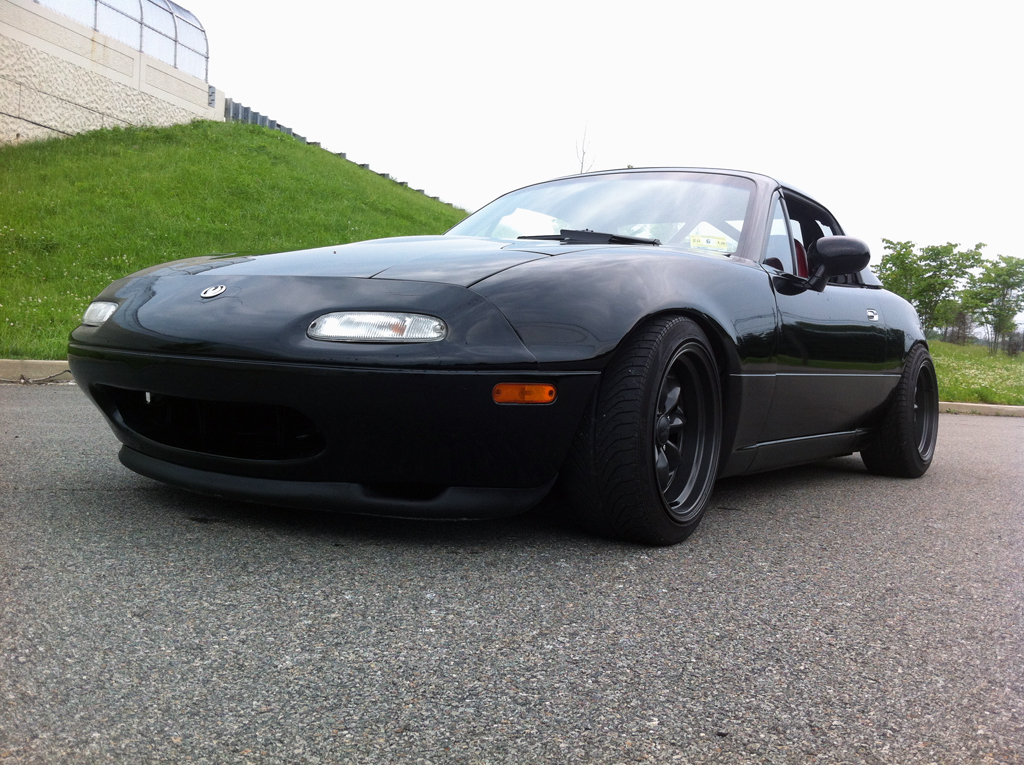 I found this car in NJ, it's a real LE; #193.  Miata purists go nuts over this car, but this one is missing a bunch of the parts that make the car special… so I'll have no remorse driving it through the snow and such.
The car has almost 200k miles, and came with some good stuff like a hardtop, HardDog dual diagonal roll bar, beautifully recovered seats, a Momo steering wheel and some D2 coilovers.
Although the car does carry the 'blacked out' theme well, I can't stand the 15×8 et0 XXR wheels.  The style is cool, but these things make the car feel heavy and slow. The offset is too aggressive as well.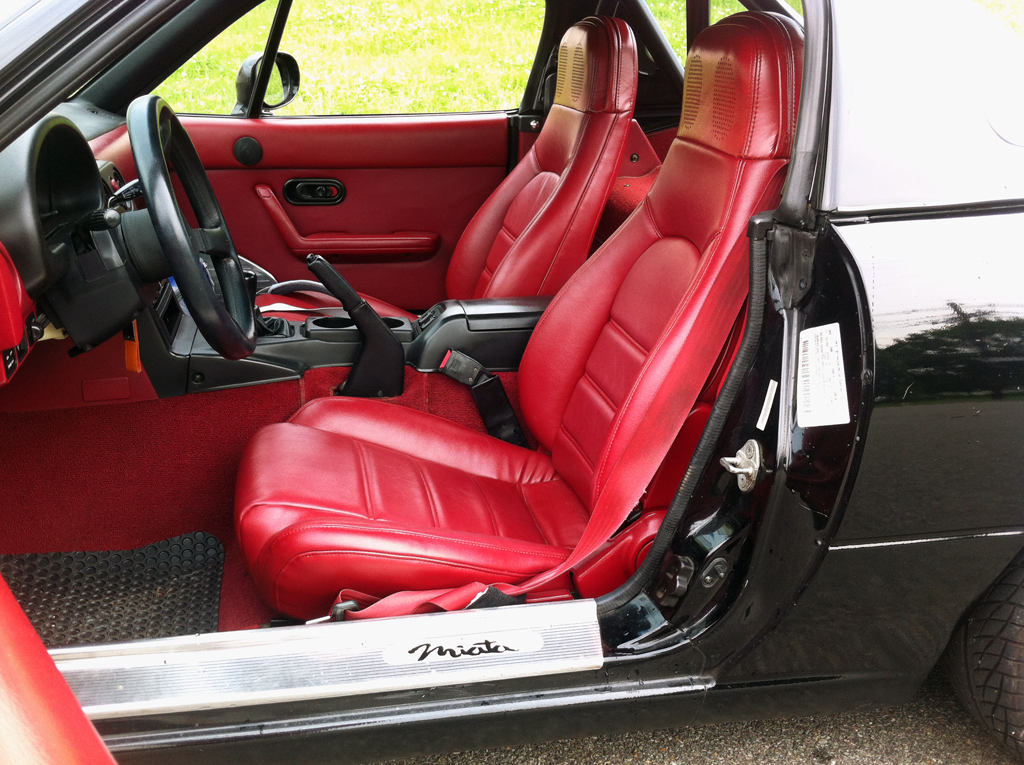 I will most likely change more things on this car.  The D2 eleven-billionity-way adjustable coilovers will be sold when I get the Xida's for the 90.  The Bilstein coilovers will go on this car. Although the seats in this car have been recovered and look fantastic, I'll probably put some Lotus Elise seats in it so I fit better.  I feel like a giant in a stock Miata, and I'm only 5'10".
For now, I'll fix the AC and drive it.