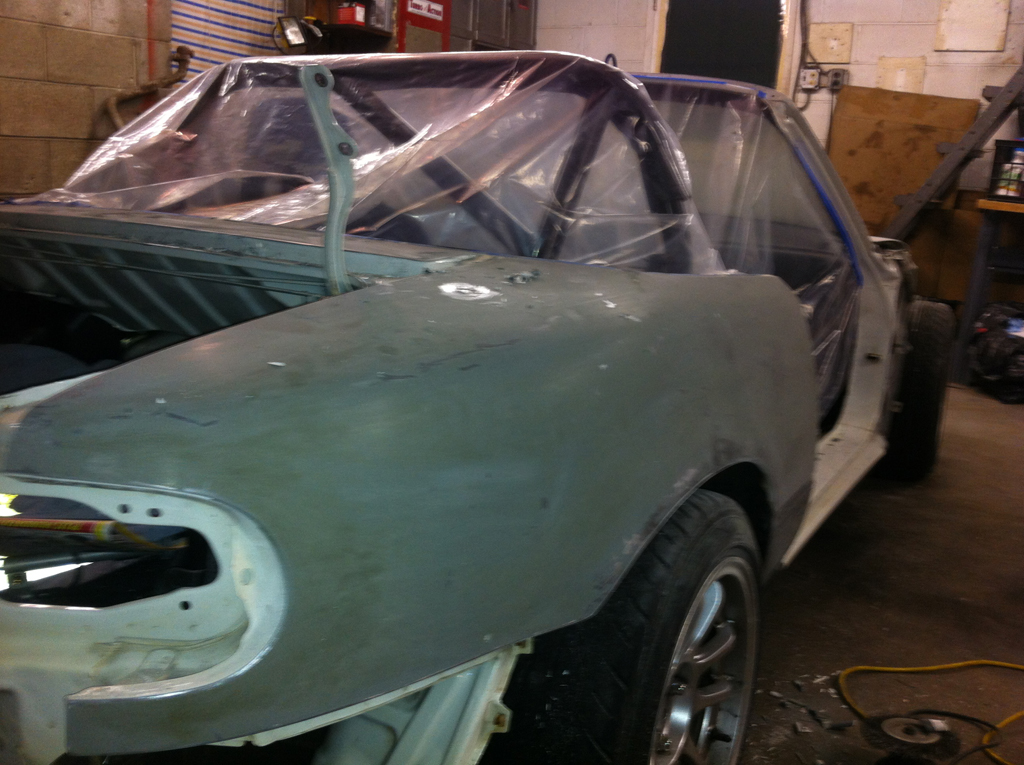 When I bought the white car, I was happy that it was a 1 owner car, and that it was garage kept.   In the early 90's they switched to waterbased paint and they didn't get it right. The people on Miata.net stated that 'if you have a white 90 that the paint hasn't come off of yet, you'll be just fine'. Well, that didn't happen.  The trunk and windshield surround paint came off in sheets.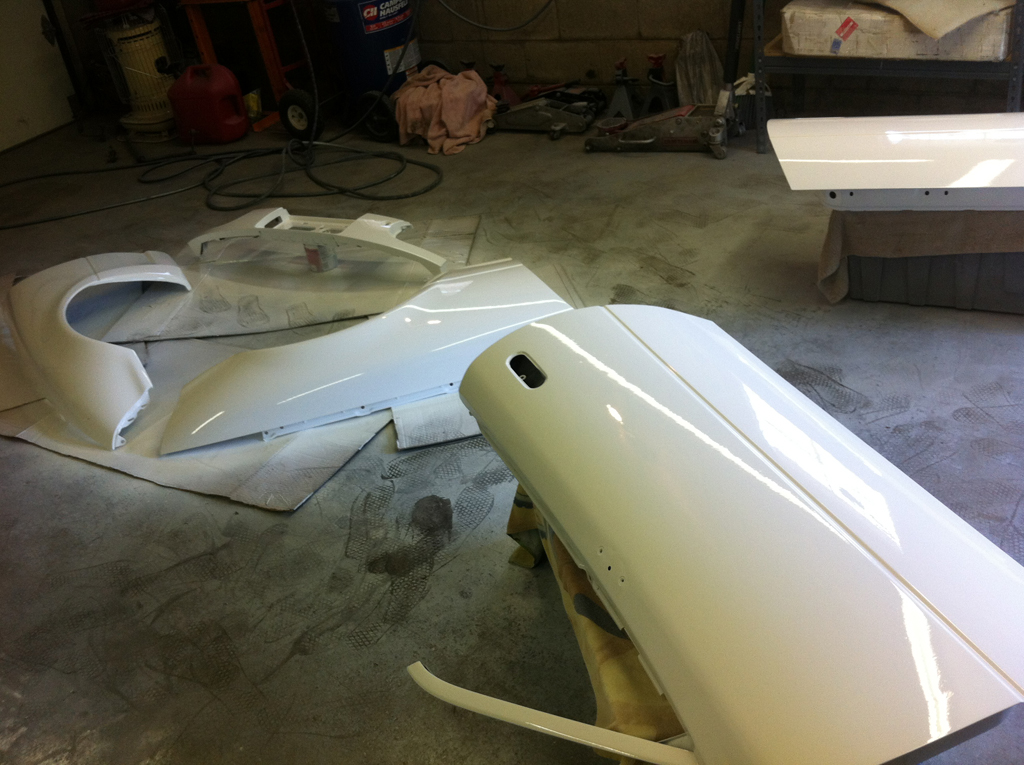 I decided to give it a cheap, garage, single-stage paint job in bright white.  I sanded the car to bare metal and painted anything that was metal. No bumpers, mirrors or roof – that paint stuck just fine.  This also gave me a chance to fix the missing passenger rear quarter.  Instead of just welding it into place, I decided to use Lord Fusor metal to metal adhesive.  I've never used this stuff, but it seems like this might have been what they used (or should have used) when they built this part of the car.  There are 2 pieces of metal that are sandwiched together – if you weld it – the rust has to return; there's no way to dress the back of the weld with paint or seam sealer.  Glue it was.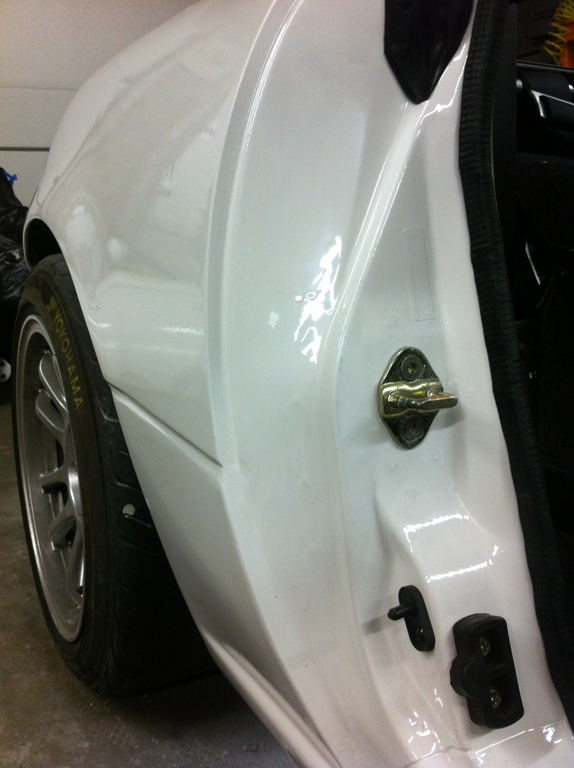 It worked well.  The panel has a seam where the body crease is and in the door jamb; I used some filler there.  I also used some filler where I welded up the antenna hole.  Other than that, I did no body work- just bare metal, primer and paint.  There's a few dings here and there… but the car is going to be a track car – it'll be good enough.