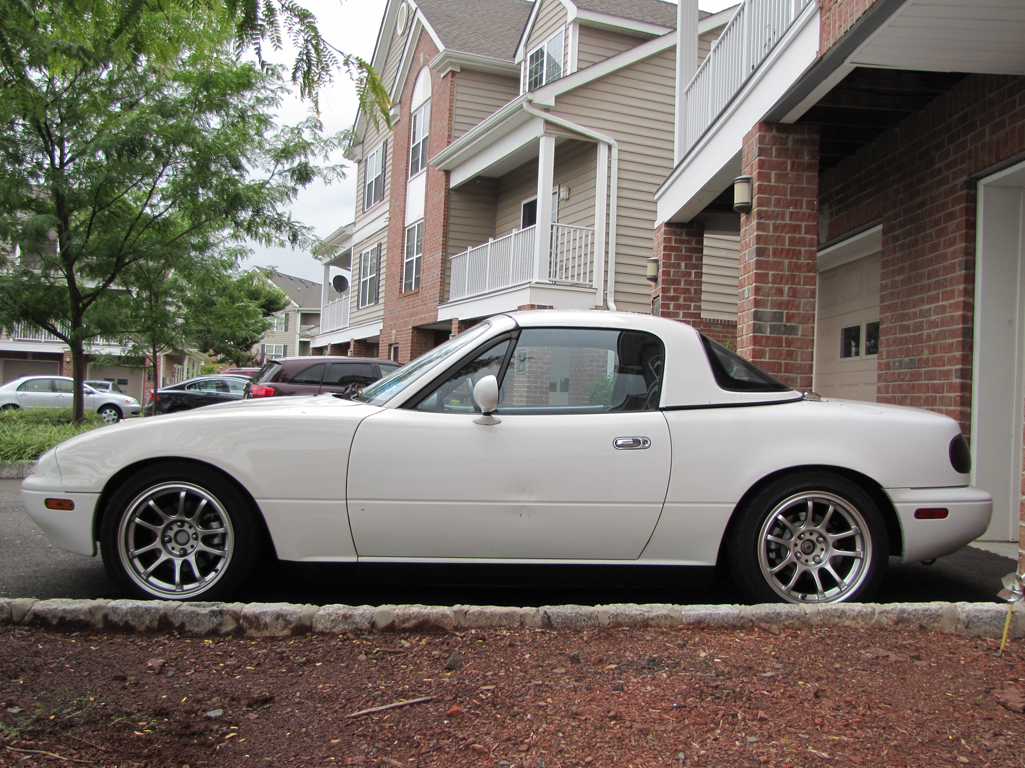 I traded my red hardtop with defroster/ headliner for a lighter early top.  Finally, the red head is gone.  I put these on with a set of hardtop brackets and tow hooks from RennMetal.  I also installed a set of Sparco5 fixed back seats and G-Force 6 point FIA belts from OG Racing.  I removed the bumps on the floor of the car where the back seat bolts attach and made up some seat brackets that mount to the floor in the back to get as low as possible,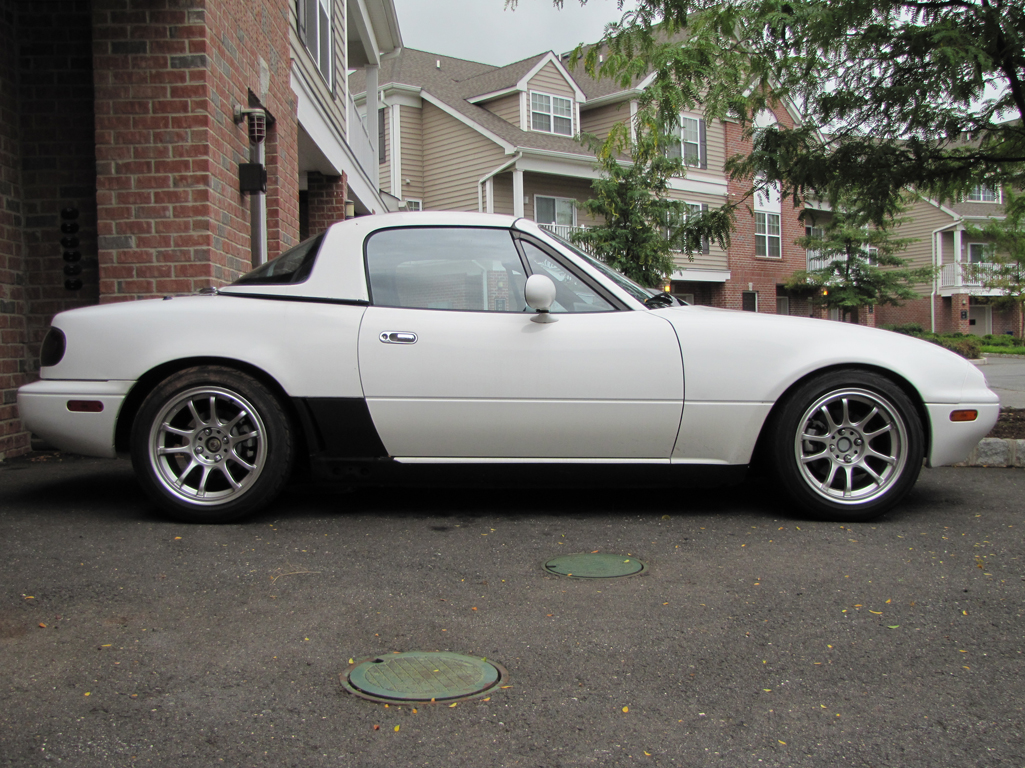 You'll also see that I found rust on the passenger side rear quarter.  I cut it out and painted the surrounding area with POR15.  I'll install the repair panel some other time.  This will hold for now.  I've had more than 1 person ask me if the hole is there for some sort of cooling…
For my brakes, I've got a set of 1994 caliper brackets with rebuilt calipers, Porterfield R4 pads, 949 Racing stainless brake lines and a Wilwood adjustable proportioning valve. The car has no issues stopping!