While waiting for gas, I had a 35 Ford back into me. "I didn't even see you".
The car was totaled by my insurance company due to the cost of the repair even though the damage was localized to the driver door and driver fender.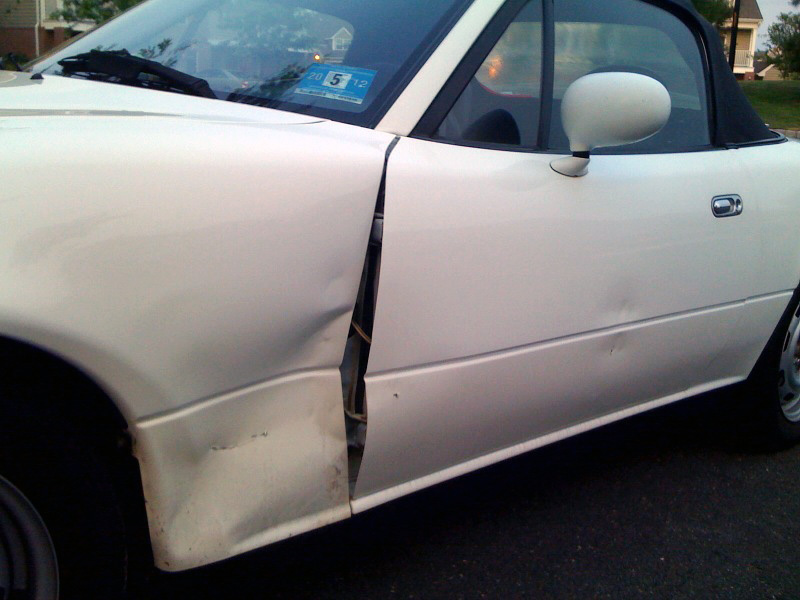 So, it's time to make the car a track toy (that was the plan anyway!)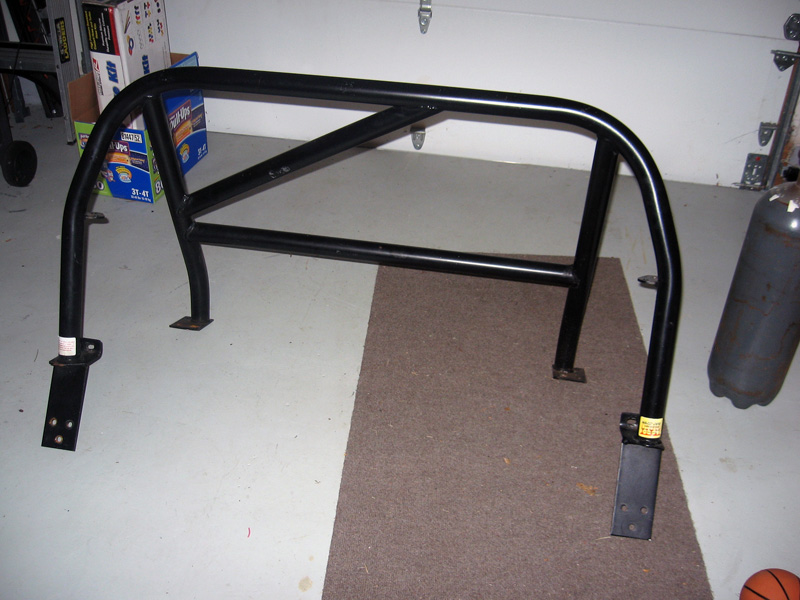 I found a set of Bilstein HD's and installed the recommended OBX kit from the Miata.net 'Ebay coilover thread'.  375lb front, 278lb rear on generic threaded collars.  I put on a set of FatCat Motorsport NB mounts/ bumpstops, too.  Last, I sold the steelies and bought a set of 15×8 et20 TR Motorsport wheels with 195/50/15 Yokohama S-Drives.
I found a door and fender that were 'original paint' and in 'fantastic condition.'  Imagine my surprise when I picked up the package at the Greyhound station and the paint was a cheap respray and the fender and door had damage.  <sigh>
Either way, I bolted them on with a Hardtop I picked up from the guys @ Pride Performance in Keansberg, NJ. The red top made the car a 'Testa Rosa'.  I know; terrible.