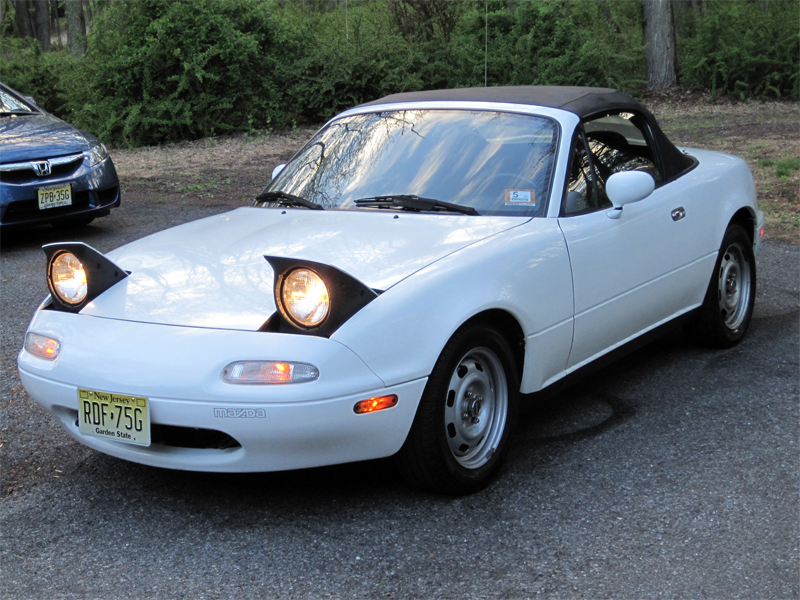 I was looking to build a car that I could take to the track and enjoy on the way to work as well.  Something that would be versatile enough to attend AutoX's, track days, maybe a drift day or a hill-climb. The word on the street (the internet) was to by a Miata if you were looking to learn to drive well.  I had a co-worker who just picked up a 85k mile-original owner 1990 for cheap.  He cleaned it up after replacing the clutch slave cylinder, then sold it to me.
It's just what I was looking for; OG paint, no body damage, no rust, no power anything.  The top and back window were in good shape, but the back window was a little cloudy.  There was AC, but no PS.  There was some orange discoloring in the wheel well, but no rust peeking through.  Most of the orange came out when I buffed the car out.

The car was owned by a woman who often left the car at the stables, quite possibly under a pile of hay.  This thing was dirty.  Thankfully, I didn't clean it – My co-worker did.
I pulled the fenders off and was happy to see there was no hidden rust.  This car is pretty clean!