(this was originally posted on VolksRods.com while I built the car)
Had a decent weekend…
I got the A pillars cut and welded.
Did I mention that this is a pain it the ass because the car was a roadster?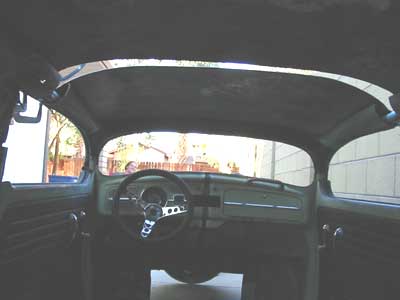 Yep, that's a swaybar on the roof. It's the perfect diameter to sit in the drip rail and line it up…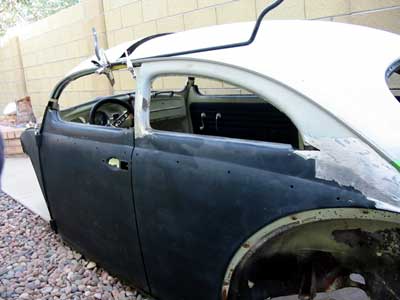 The inside of the pillar needed some alignment, so I 'Y' cut it inner and outer and tapped it into place before welding.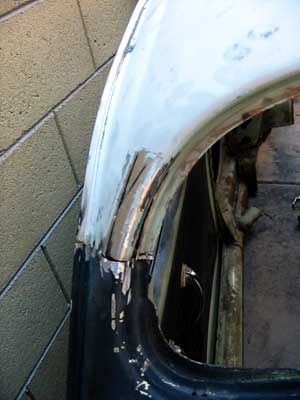 The hood isn't narrowed yet, but I placed it on there to see a light at the end of the tunnel…