(this was originally posted on VolksRods.com while I built the car)
I couldn't wait, so I bought a roof.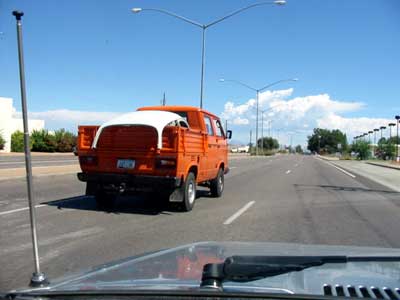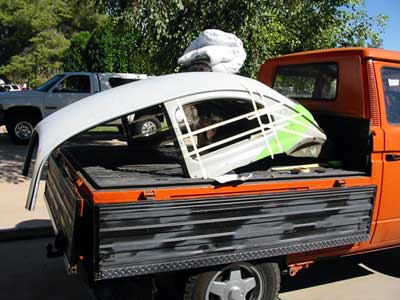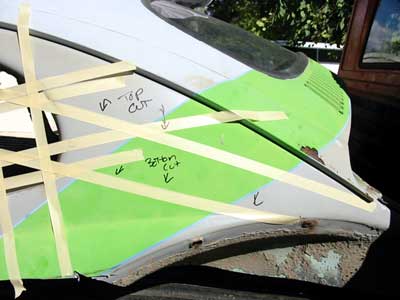 After it was cut, I HAD to place it up top.
I'm going to weld the B pillar bottoms on tonight and get the roof cut.
I'm happy to actually see the top on tho!