(this was originally posted on VolksRods.com while I built the car)
Well, I got the car 9 days ago, and began working on it 7 days ago.
I know everyone loves pics, so here ya go….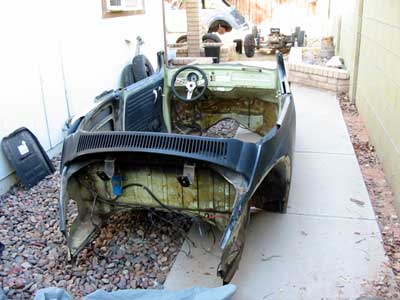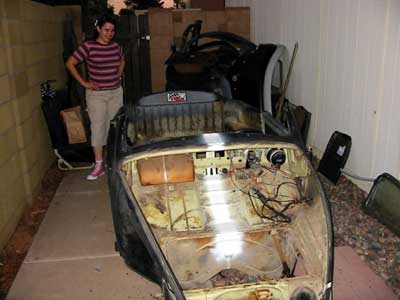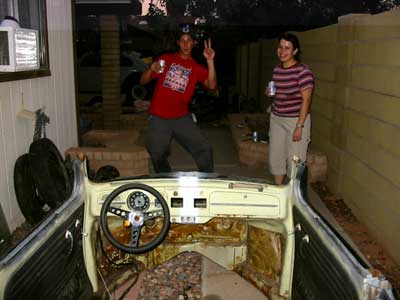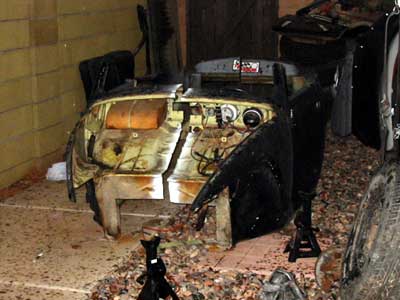 The past few days, I've been working on the pan… I have a bit of battery acid rot, so I decided to do the battery tray… and it turned into stripping and restoring the entire pan. I should have it painted by the weekend, tho.
I still need to get my roof section, but in the mean time I'll keep myself busy with the pan until it's done. I'm going to be building the car 'onto' it so I might as well make it a roller now.