Really, I'm adding this so I don't forget it. The time will come, shortly, when I tire of the power steering fluid drip on my garage floor from The Black Car.  Maybe I will want to re-install AC on The White Car.  Either way, I will need this bracket.
Mazda part # BP01-15-930 is now NLA; luckily, there is a Kia part number that is the same part!
0K201-15-930
It's from a mid-90's Sephia, and it works just fine for us.
I would imagine this part will not be available forever.  I'll buy one and model it before I install it so I can have them machine going forward.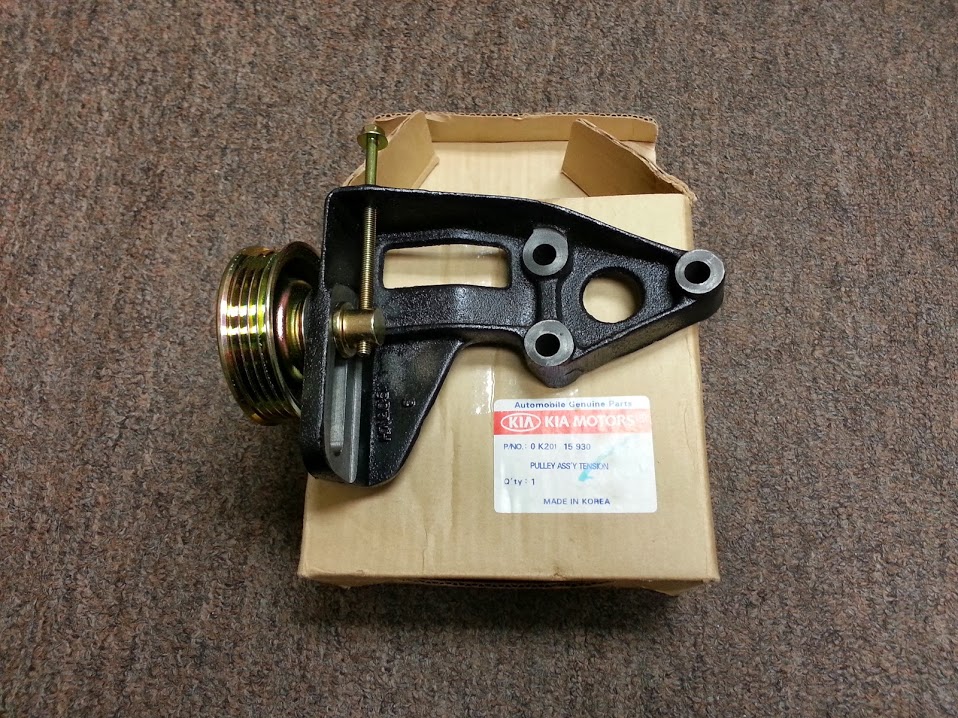 Details and pic came from Miataturbo.net user TheScaryOne in AZ. Thanks.