Fall Finale Time Trial at Summit Point
EMRA – Eastern Motor Racing Assoc.
Saturday, Nov 10 — Sunday, Nov 11, 2012
Summit Point Raceway – Main, Summit Point, WV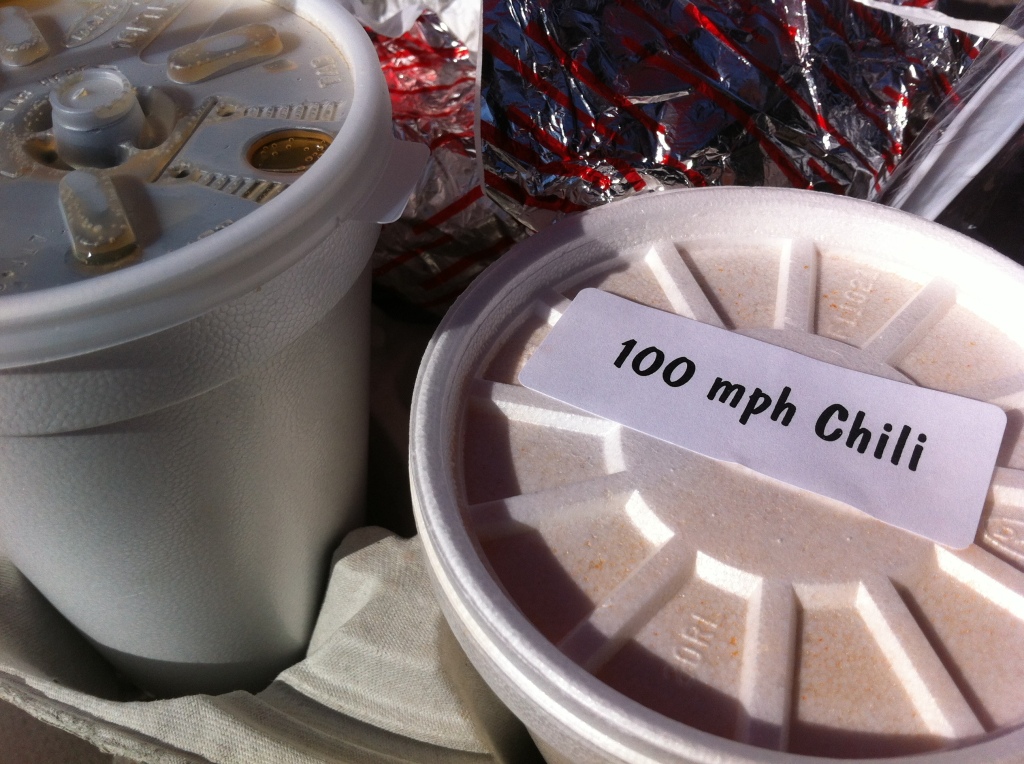 This was another 2-day event.  My dad and I went down and stayed for the weekend.  It's another one of my bucket-list tracks (most of the east-coast tracks are), so this should be fun.
Only 4 Miata Challenge cars showed up (c'mon, guys!), but Scott Webster with the yellow MR2 would be there- at least him and I could trade laps.  We ended up hooking up with Danny Chan in his Porsche 911.  His car was a regular street car with inexpensive all-season tires on it- so his lap times were perfectly in sync with ours. We had a lot of fun.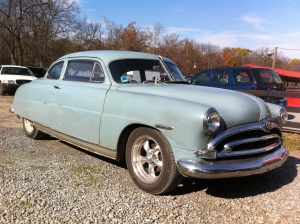 Our fastest times on Saturday out of 5x25min sessions(!):
Danny – 1:33.408
Chris – 1:33.690
Scott – 1:34.366
Nice and close.  I won MC, Scott won ST-6, but Danny was in ST-2 with some fast cars.  Either way, we had a blast – and we got to do it again the next day!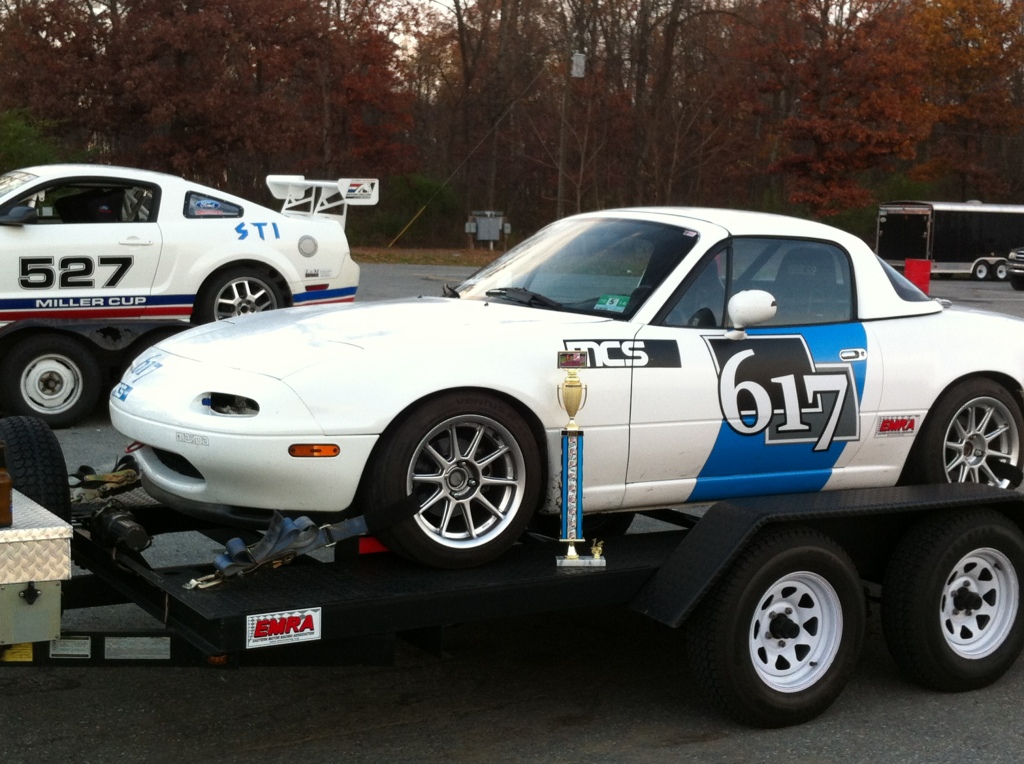 Our fastest times on Sunday out of 6x20min sessions:
Chris – 1:31.845
Danny – 1:32.107
Scott – 1:33.464
I won my class, and I think Scott did on Sunday as well.
There was some speculation between all of us between rounds that these late-day sessions are when people start making mistakes and taking chances… I took about 1.8s off my time which was good – the other guys got faster as well, but Danny pitched it off at turn 5 heading into the carousel.  Luckily, it was only front bumper/ headlight/ turnsignal damage.  He eventually got back onto the track to finish out the day.
Interesting Miata track record stats:
SM – Kevin Kopp  1:26.159   10/09/11
SSM – Lee York  1:27.595  10/09/11
I have video I need to upload. This note will remind me.