(this was originally posted on VolksRods.com while I built the car)
Real life got in the way and I forgot to update you guys…
Got the oval clip in… I love the patina on that section…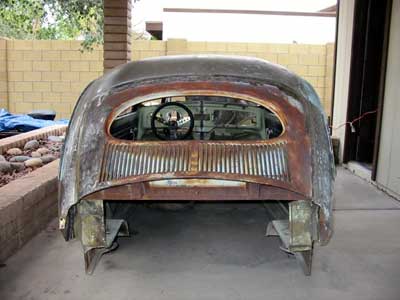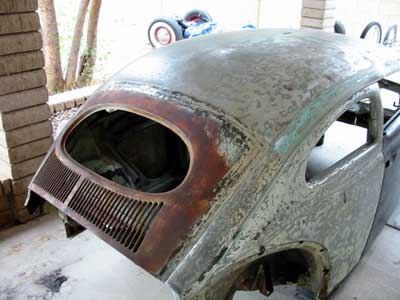 Rumor Mill: This rag section is off a Movie Herbie! *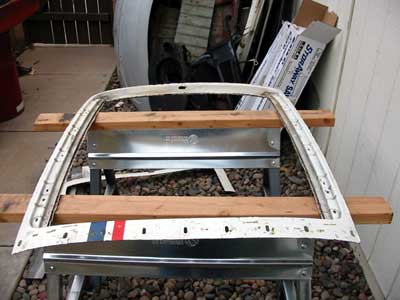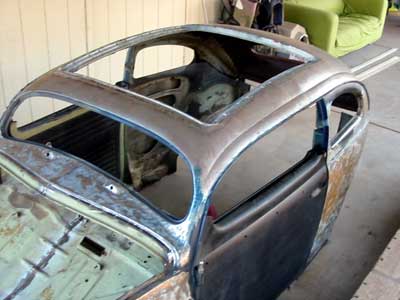 Cut the dash out. I was going to smooth it, but now I have other plans– I kind of like the look of that opening there.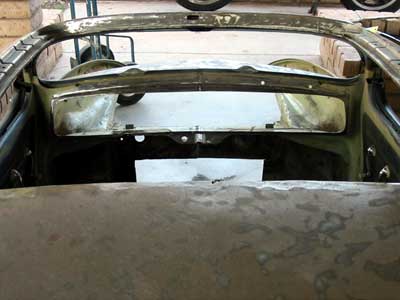 When I installed the roof clip, I removed all the spot welds to delete the headliner 'claws'. I also pulled them all out of the car (that took a lot of time!) Since the car will never see a headliner, it'll add to a cleaner look when it's painted.
*actually a rumor created by me. Could be real… Original ragtop, Original paint. Original painted stripes. White cloth top… who knows- it could be true!?!?