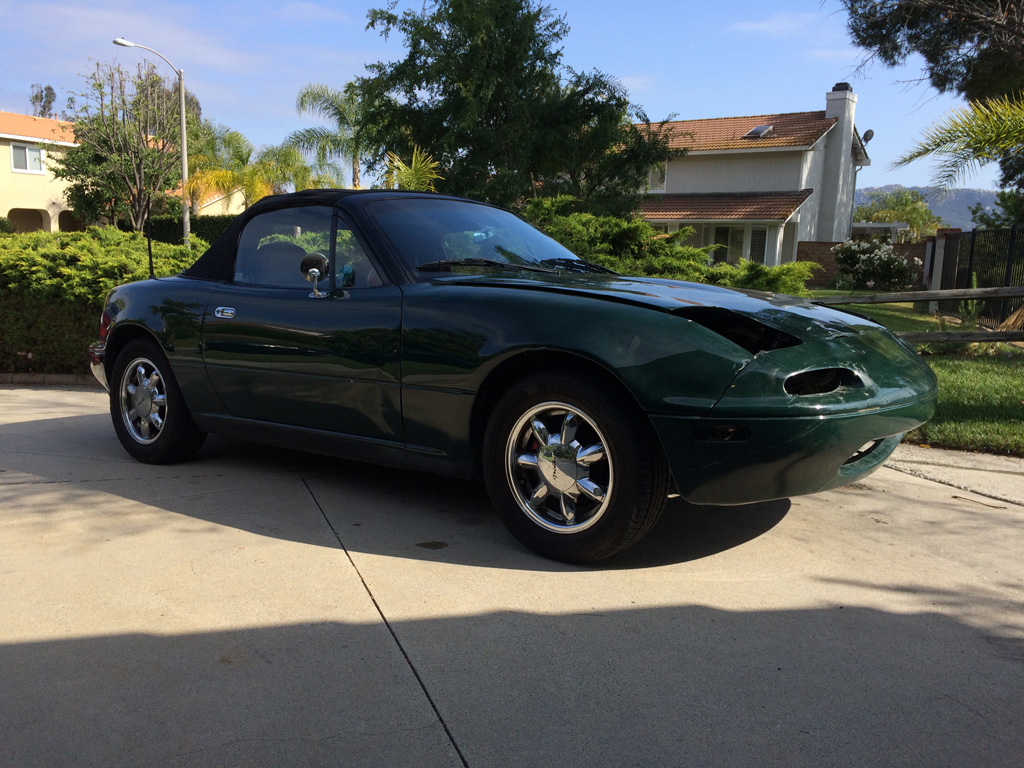 I wanted to make the car drivable again, even if it was temporary.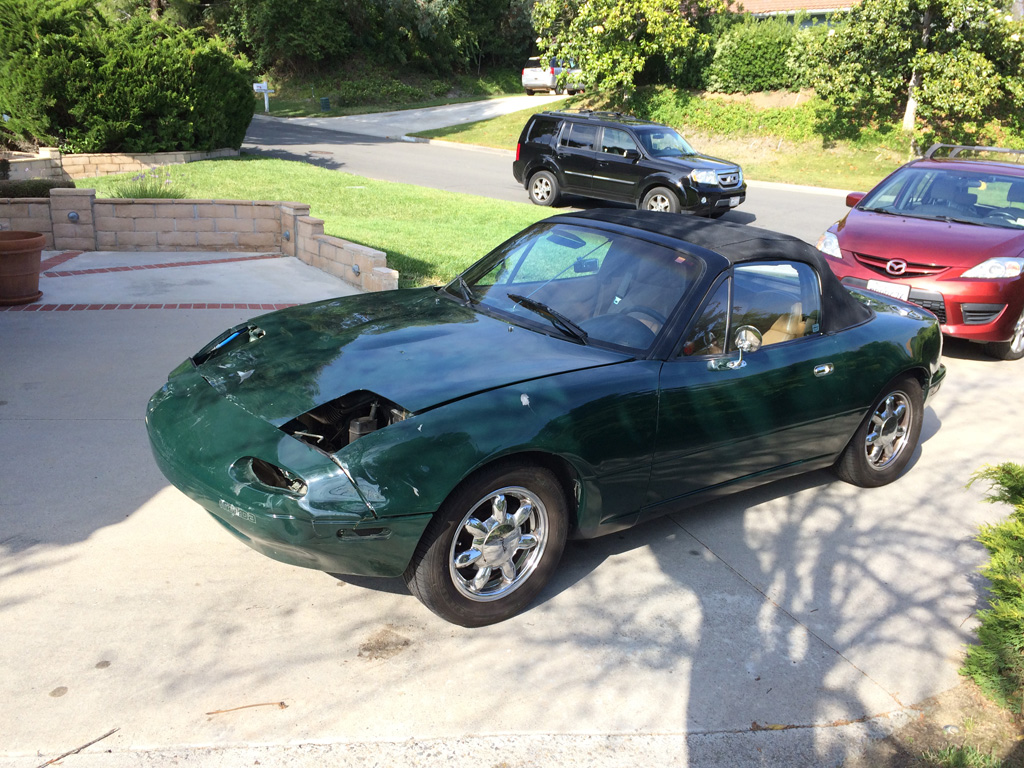 The car will need a new rad support/ front clip welded to it; the bumper mounts are bent, and the rad support has been cut and beat into submission.  Now, it sort of looks like a car again, and I can park it in the driveway without attracting too much attention.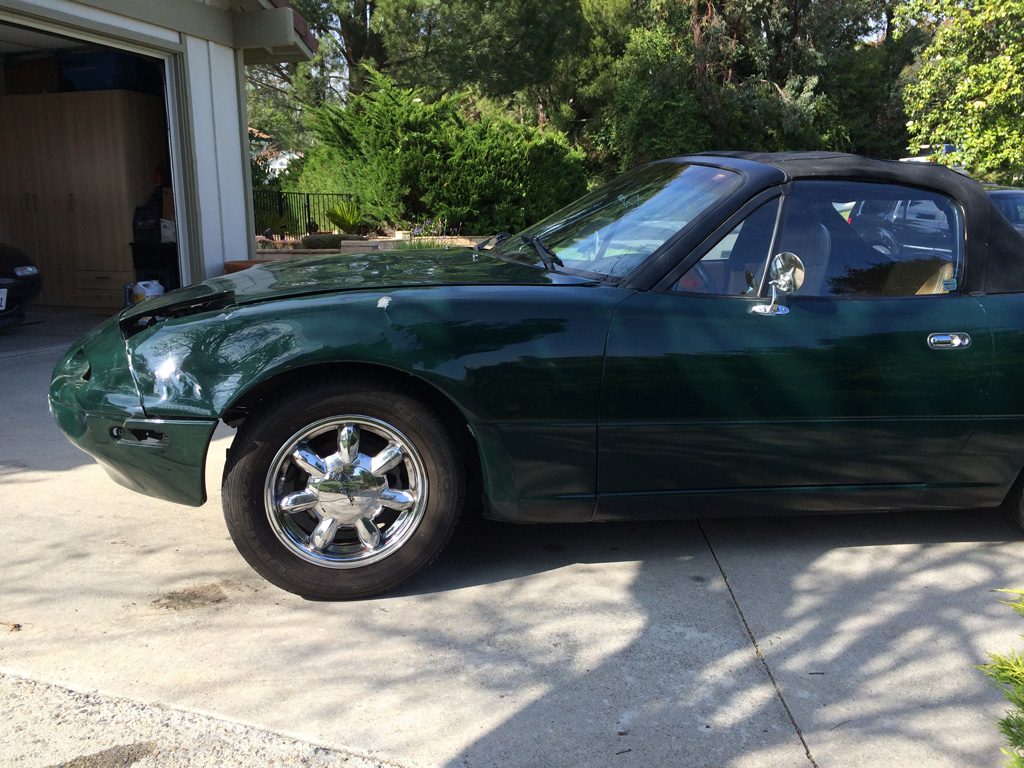 I snapped on the full tonneau cover.   It's been modified to fit the rollbar; kind of cool.  It's a little weird that there are no provision for headrests; you have to slide the seat forward then recline it way back in order to zip the top up.