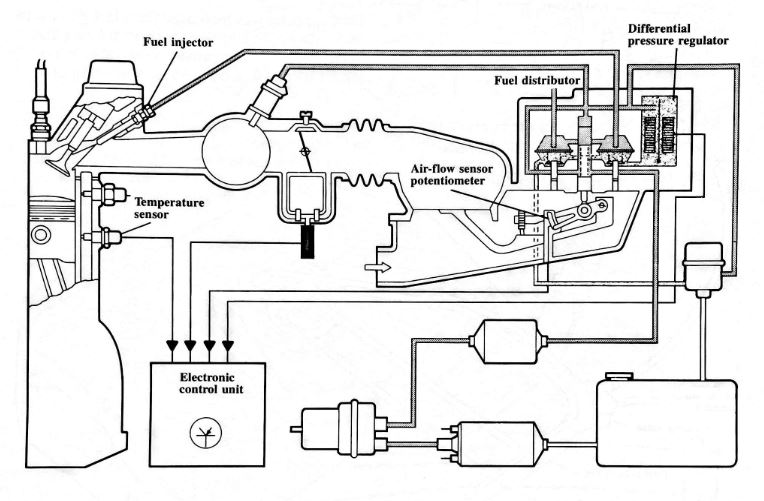 The Syncro features CIS-Electronic Fuel Injection with electronically controlled idle stabilization.
Idle Speed 800± 70 @ 28 %± 2 % duty cycle of idle stabilization valve.
Ignition Timing 6° ±2° BTDC
The system also features deceleration fuel shutoff along with altitude compensation.
Idle mixture (CO% content) 0.75%±.045%
Note:
mA value fluctuates. See Quantum Repair Manual Microfiche for adjustment specification and procedure.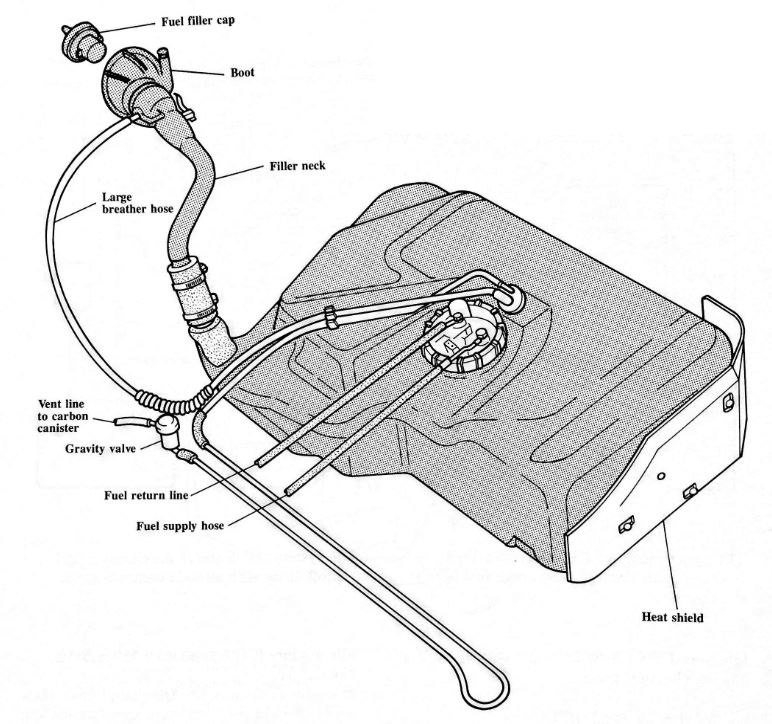 Fuel capacity was increased from 15.8 gallons to 18.5 gallons. In addition, tank ventilation has been modified. The gravity vent valve is no longer incorporated in the tank sending unit.
Any vapors in the tank are routed through a vent line through the gravity valve to the carbon canister in the right front wheel housing.
---

Part of the increase in horsepower is the result of a new exhaust manifold and collector pipe. The triple pipe manifold is made of special gray cast iron and is lighter than a conventional twin pipe manifold in spite of its three outlets.
The triple pipe exhaust manifold makes it possible to separate the exhaust gases coming from the cylinders. Because of this arrangement, engine breathing has been improved.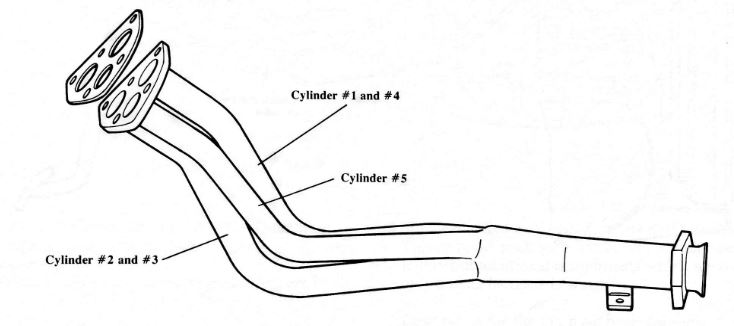 Additional attention to detail in exhaust system component length and diameter has further enhanced the engine's breathing capability.