The Quantum Syncro combines the outstanding advantages of permanent all wheel drive with a number of exclusive features.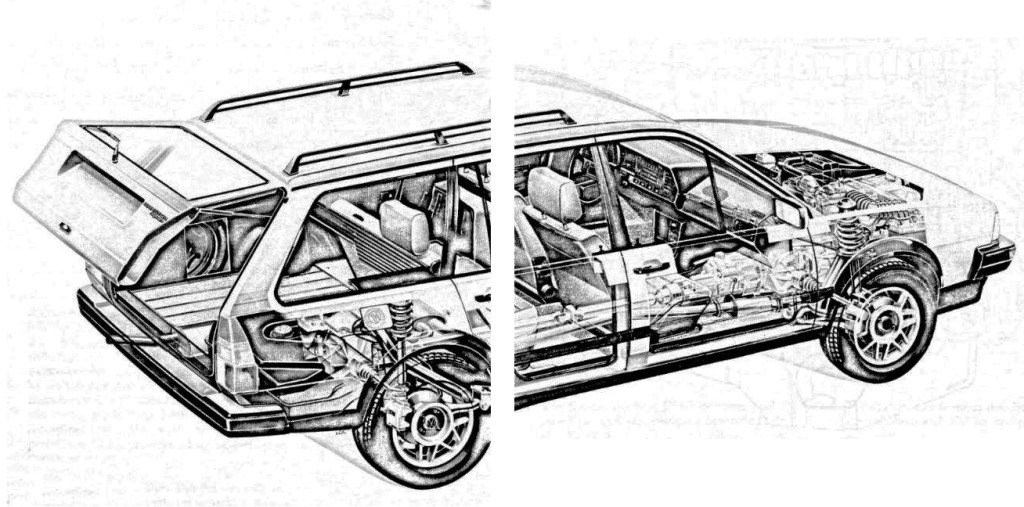 Powerful 2.2 liter, 5 cylinder engine with 115 horsepower.
18.5 gallon fuel tank.
Hydraulically operated clutch.
Close ratio 016 5-speed manual transmission.
Permanent all wheel drive with individual center and rear differential lock engagement.
Power steering.
Four wheel disc brakes with asbestos free brake pads.
Track correcting, semi-trailing control arm rear suspension.
Dual brake circuit with self-adjusting hand- brake .
Black roof rails, rain channels, window frame trim and wheel housing moldings.
Large front spoiler and wide belt moldings.
6J x 14 light alloy wheels with 195 x 60HR 14 tires.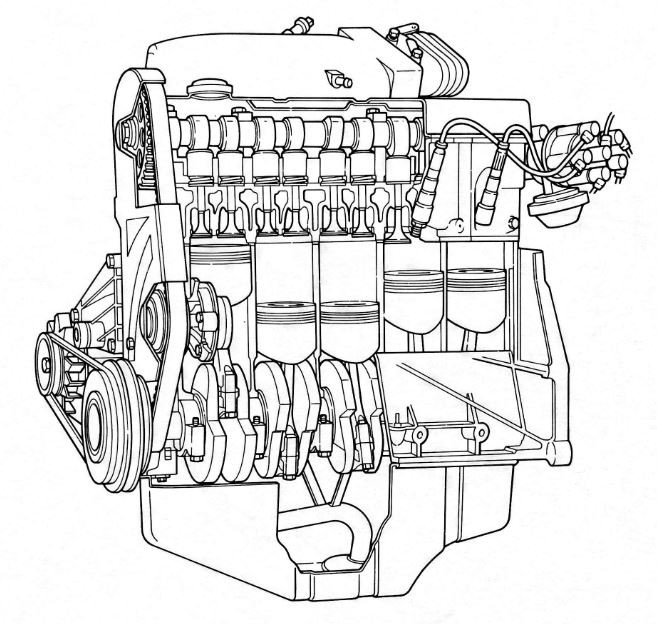 The Quantum Syncro continues to use the reliable 2.2 liter, 5 cylinder engine used in the GL Sedan. Improvements in the exhaust system, the use of a larger intake air filter housing, and a modified ignition advance curve have resulted in higher horsepower output.
Bore
Stroke
Displacement
Compression Ratio
HP @ RPM (SAE net)
Max. Torque Lbs.-ft @ RPM
3.19″ (81.0mm)
3.4″ (86.4mm)
136 C.I. (2226cc)
8 5 to 1
115 @ 5500
126 @ 3000