SCHEDULED MAINTENANCE
Following some simple maintenance standards will allow the engine to perform more reliably and have a longer life.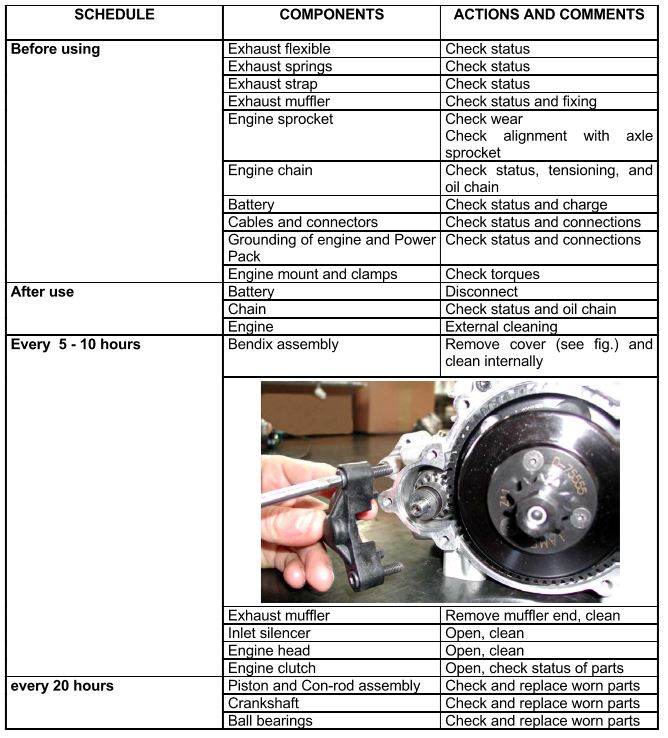 TROUBLESHOOTING
Below are some common faults, their probable causes and suggested remedy: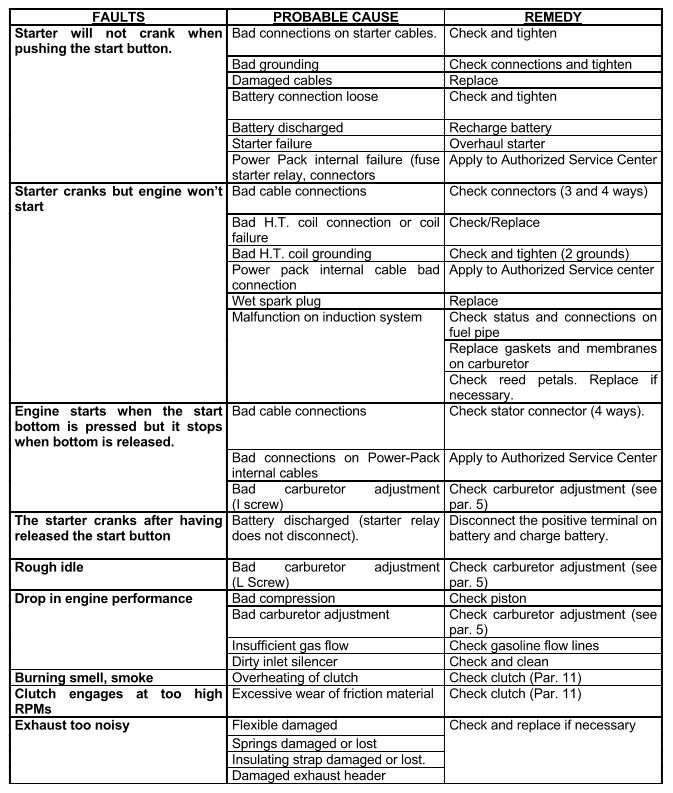 ENGINE PRESERVATION
When engine is to remain inoperative for a long period it must be preserved as follows:
Disconnect the battery and charge it periodically
Disconnect carburetor and clean it
Seal with tape the engine inlet and exhaust
The external of the engine must be cleaned. Spray with protective oil the steel parts subject to oxidation.
Keep the engine in a dry ambient.